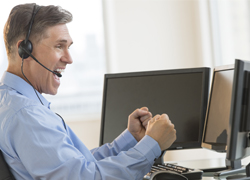 The DJIA rose 2.2% yesterday, by far its best day in 2013. However, with president Obama not making any real tangible improvement with his opposite numbers in the Republican Party, the huge boost in market sentiment experienced on Thursday could evaporate quickly once USA markets open this afternoon. On closer examination nothing actually changed to merit the huge boost in equity markets yesterday, only a suggestion and in essence a market rumour; that the two partisan parties had inched closer to a solution. No actualsolution was reached, just the reaching out of an olive branch and after combing through speeches from both parties analysts would struggle to find much positivity. The president met for 90 minutes at the White House yesterday with House Speaker John Boehner of Ohio who said he would offer a measure to postpone a potential U.S. default to Nov. 22 from Oct. 17, a step back from the brink that was enough to trigger the biggest rise in U.S. stocks in nine months.
UK construction industry falls back in August
In recent periods construction output has been volatile, rising by 1.9% in Q2 2013 after a decline of 1.3% in Q1 2013 and the picture has been similarly volatile in the first two months of Q3 2013 with July showing growth of 2.8% while August shows a decrease of 0.1%. ONS estimates that in August 2013 the seasonally adjusted volume of monthly construction output decreased by 0.1% when compared with July 2013.
Looking in more detail at this monthly picture, there were mixed performances across the different types of work. Notably private industrial and private housing both saw new work increase by 3.9% and 1.6% respectively, while public other new work and private housing repair and maintenance fell by 3.2% and 1.8% respectively.
When comparing August 2013 with August 2012 construction output increased by 4.0% predominantly due to a 5.5% increase in new work. Within the new work category, new housing increased by 16.7% while infrastructure fell by 5.5% when compared with August 2012. In August 2013, these sectors account for approximately 32% and 19% of all new work respectively.
In other news Germany's CPI number came in at zero, whilst wholesale prices increased by 0.7%.
Market snapshot at 10:15 am UK time
The Nikkei index closed up 1.48%, the Hang Seng  closed up 1.16%, whilst the CSI closed up 1.61%. The ASX 200 closed up 1.63%. European markets have experienced mixed fortunes in the morning session, the FTSE is up 0.51%, STOXX up 0.08%, DAX up 0.32% CAC down 0.08% and the IBEX down 0.08%.
Commodities have fallen in early trade, ICE WTI oil is up 1.14% at $101.84 per barrel, with NYMEX natural up 0.62% at $3.74 per therm. COMEX gold is down 0.79% at $1286.70 per ounce, with silver at $21.48 down 1.90%.
Equity index futures suggest that USA markets will open marginally in positive territory, with the DJIA up 0.16%, SPX up 0.12%, NASDAQ up 0.21%.
The rate on $120 billion in bills due Oct. 17 was 0.36 percent early in London. The yield was as high as 0.505 percent yesterday. It was negative as recently as Sept. 26. Ten-year yields were little changed at 2.67 percent. The price of the 2.5 percent note maturing in August 2023 was 98 1/2. The yield has climbed five basis points, or 0.05 percentage point, over two weeks. Yields on the shortest-maturity Treasury bills have fallen from their highest levels this week as negotiations in Washington increased speculation that officials will increase the U.S. debt limit in time to avert a default
Forex focus
The yen lost 0.2 percent to 98.37 per dollar early in the London session, having slid 1.5 percent in the prior three sessions. It fell as low as 98.55, the weakest since Oct. 1st. Japan's currency dropped 0.3 percent to 133.13 per euro, poised for a 0.8 percent weekly decline. The greenback dipped 0.1 percent to $1.3535 per euro.
Australia's dollar added 0.2 percent to 94.70 U.S. cents and has gained 0.4 percent this week. It climbed 0.4 percent to 93.14 yen, up 1.3 percent from Oct. 4th. New Zealand's currency climbed 0.3 percent to 83.08 U.S. cents and 0.5 percent to 81.72 yen.
The pound rose 0.1 percent to $1.5988 early in London time after falling to $1.5914 yesterday, the lowest since Sept. 18th. It has lost 0.1 percent versus the U.S. currency this week. Sterling was little changed at 84.68 pence per euro after depreciating to 84.93 pence yesterday, the weakest level since Sept. 2nd. The pound rose versus the dollar, paring a weekly decline, before a report economists said will show U.K. construction output rose in August.
« How having a 9-5 job can help with your trading and how to adapt to a work/trade balance… Trend analysis for the week beginning October 13th »