The USD/CAD has continued its sideways path during European trading Monday, having spanned a modest 27-pip range thus far (1.0271 -1.0298).
According to the ICN.com technical analyst team, "The USD/CAD moved to the upside sharply last week and is getting closer to key resistance level of the ascending channel around 1.0339. However, breaching 1.0339 might push the pair further to the upside around 1.0430 levels. Linear regression indicators support the possibility of an upside move this week unless levels 1.0175 were broken."
Presently, the pair has edged tepidly into negative territory at the time of writing, settling at 1.0276/82. Consistent with the calculations of the Mataf.net analyst team, the USD/will look to eventually test supportive levels at 1.0216, ahead of 1.0136, and finally 1.0088. Alternatively, a paring of recent losses will drive the cross towards resistances at 1.0344, then 1.0392, onto 1.0472. – FXstreet.com (Barcelona).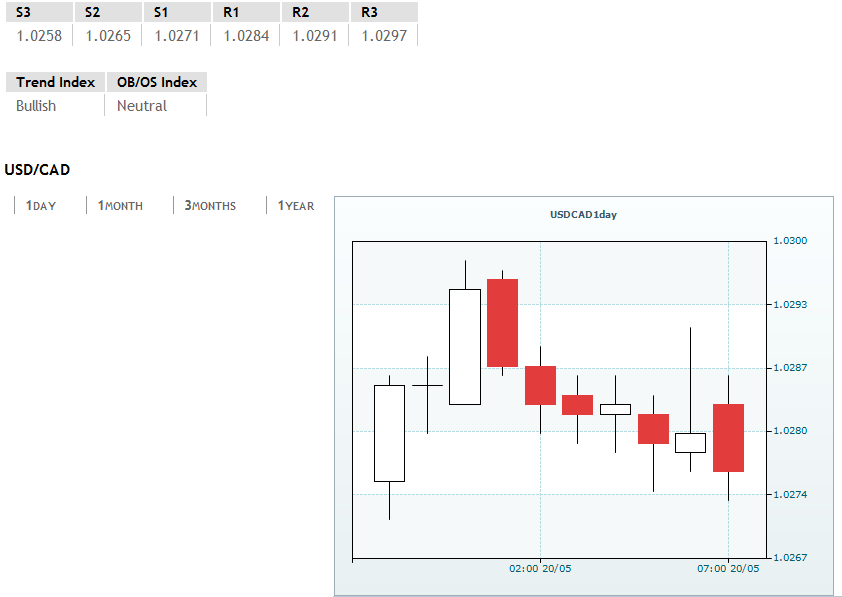 « EUR/USD climbs to highs around 1.2870 Forex Technical & Market Analysis: May 21 2013 »