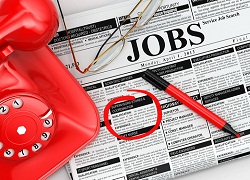 All investor eyes will no doubt be focused on the FOMC meeting the afternoon and the impending decisions regarding base rates and the monetary easing programme. However, in the meantime, there are several news events that have been published overnight and in the morning trading session that will be of interest to investors and traders alike.
The UK's unemployment number was published in the morning trading session and the print surprised economists by coming in 0.2% lower than the previous month at 7.4%. Moreover, there appeared to be a 'record' number of UK citizens in paid employment, up 485,000 on a year earlier.
The German IFO business climate has risen, not unexpected given many of the positive sentiment indices published of late, whilst the Chinese conference board leading economic indicator improved by 1.4% in November.
UK Labour Market Statistics, December 2013
The percentage of people aged from 16 to 64 who were in work (the employment rate) was 72.0%. The employment rate is up 0.4 percentage points from May to July 2013 and up 0.8 from a year earlier. There were 30.09 million people in employment aged 16 and over, up 250,000 from May to July 2013 and up 485,000 from a year earlier. The percentage of the economically active population aged 16 and over who were unemployed (the unemployment rate) was 7.4%. The unemployment rate is down 0.3 percentage points from May to July 2013 and down 0.5 from a year earlier.
German Ifo Business Climate Index Rises
The Ifo business climate for industry and trade in Germany improved once again. Assessments of the current business situation were somewhat less favourable, but firms expressed greater optimism about future business developments. The German economy is in a festive mood. The business climate in manufacturing continued to improve. Favourable assessments of the current business situation were scaled back somewhat, but manufacturers' optimism rose to its highest level since spring 2011.
Conference Board LEI increased sharply in November
The Conference Board Leading Economic Index (LEI) for China increased 1.4 percent in November. The index stands at 278.0 (2004 = 100), following a 0.7 percent increase in October and a 1.0 percent increase in September. Three of the six components contributed positively to the index in November. Says Andrew Polk, resident economist at The Conference Board China Center in Beijing:
Growth in the China LEI accelerated in November, driven entirely by real estate and new lending. Despite the uptick, the economy does not appear to be gaining any underlying momentum.
Market snapshot at 10:00 am UK time
The ASX 200 closed down 0.14% overnight, the CSI 300 was up 0.04%, the Hang Seng was up 0.32%, whilst the Nikkei rallied hard closing up 2.02%. European equity indices have rallied in the morning session; STOXX up 0.49%, CAC up 0.46%, DAX up 0.64%, FTSE up 0.43%.
Looking towards the USA open the DJIA equity index future is currently up 0.28% at the time of writing – 9:10 am UK time, SPX up 0.31% and the NASDAQ future up 0.20%.
NYMEX WTI oil is up 0.34% at $97.56 per barrel, NYMEX nat gas is up 0.86% at $4.32 per therm. COMEX gold is up 0.33% at $1234.20 per ounce with silver up 0.68% at $19.98 per ounce.
Forex focus
The yen fell 0.3 percent to 102.97 per dollar early London time, after rising 0.7 percent in the past three sessions. It touched 103.92 on Dec. 13th, the weakest level since October 2008. Japan's currency dropped 0.3 percent to 141.81 per euro. The dollar was at $1.3773 per euro from $1.3768 yesterday.
The yen dropped versus 15 of its 16 major peers after the nation reported its biggest trade deficit on record, eroding the nation's haven appeal. Japan's currency weakened after a report showed the country's trade deficit for November was 1.35 trillion yen ($13.1 billion). The yen has dropped 14 percent this year, the worst performer in Bloomberg's Correlation Weighted Indices which tracks 10 developed-nation currencies. The euro has risen 8.7 percent since Dec. 31, the best performer, while the dollar is up 3.6 percent.
Bonds
Benchmark 10-year USA yields were little changed at 2.84 percent early in London. The price of the 2.75 percent security due in November 2023 was 99 6/32. The yield dropped four basis points yesterday, the most since Nov. 13th. A basis point is 0.01 percentage point. Treasuries held gains after rising the most in a month on speculation the Federal Reserve will confirm at the end of a meeting today that interest rates will stay low even if policy makers slow bond purchases.
Germany's 10-year yield was little changed at 1.83 percent early London time after increasing to 1.89 percent on Dec. 6th, the highest since Oct. 17th. The price of the 2 percent bund due in August 2023 was 101.495. Germany's 10-year government bond yields approached a three-month high before a report economists said will show business confidence rose in December and as investors awaited the Federal Reserve's policy decision.
« The power of auto suggestion in trading; "every day, in every way, my trading is getting better and better" Federal Reserve tapers monetary easing stimulus on the basis of strong jobs growth whilst dollar reaches five year high versus yen »