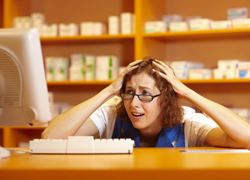 The UK's ONS has published its latest unemployment number and on face value the numbers look good and are adding fuel to the belief that, once a level of unemployment of 7% is reached, the BoE governor Mark Carney may have the 'green light' to increase the UK's base interest rate above the 0.5% where it's remained for a record period.
As always, when you dig below the surface of the headline unemployment numbers, they're not as 'good' as they appear on release. For example there are circa 500K 'missing in action' off the count due to rolling sanctions. This is a method by which the officials punish claimants and remove them temporarily from the data. Similarly there are an unaccountable number on a work for benefits programme, whilst other schemes appear to obfuscate the real number and the overall reality.
There's always one part of the data which tends to cut through the propaganda; this month it's those self-employed, or in part time work because they can't find full time work, it's reached a record number. According to the ONS there were 1.46 million employees and self-employed people who were working part-time because they could not find a full-time job, the highest figure since records began in 1992. Moreover there's been a subtle sea change in the UK workforce over recent years; there's now 8.2 million in part time work in the UK, a recorded high. Nearly 27% of the UK workforce is employed part time.
China's plenum ends    
China's ruling Communist party pledged a "decisive" role for the market as it outlined sweeping reforms at the close of a conclave intended to map the country's direction for the next decade. In a rare policy pronouncement from China's secretive ruling elite, a communiqué at the conclusion of the four-day meeting reinforced the reformist rhetoric of President Xi Jinping signalling an eventual end to state-mandated prices in the world's second-largest economy.
Japan's core private-sector machinery orders fell 2.1% on the month in September, as expected, marking the first drop in two months after +5.4% in August and -0.03% in July. Core orders, which exclude volatile demand for ships and from electric utilities, totalled Y802.1 billion in September, down from a five-year high of Y819.3 billion in August, which was partly boosted by one-off orders from refineries. Orders from manufacturers rose 4.1% in September (vs. +0.8% in August), the fifth straight m/m rise.
UK Labour Market Statistics, November 2013
The employment rate for those aged from 16 to 64 was 71.8%, up 0.3 percentage points from April to June 2013 and up 0.6 from a year earlier. There were 29.95 million people in employment aged 16 and over, up 177,000 from April to June 2013 and up 378,000 from a year earlier. The unemployment rate was 7.6% of the economically active population, down 0.2 percentage points from April to June 2013 and from a year earlier. There were 2.47 million unemployed people aged 16 and over, down 48,000 from April to June 2013 and from a year earlier. The inactivity rate for those aged from 16 to 64 was 22.2%.
Industrial production down by 0.5% in euro area
In September 2013 compared with August 2013, seasonally adjusted industrial production fell by 0.5% in the euro area2 (EA17) and by 0.2% in the EU282, according to estimates from Eurostat, the statistical office of the European Union. In August industrial production increased by 1.0% and 0.6% respectively. In September 2013 compared with September 2012, industrial production rose by 1.1% in the euro area and by 1.2% in the EU28. In September 2013 compared with August 2013, production of durable consumer goods fell by 2.6% in the euro area and by 1.6% in the EU28.
Market snapshot at 10:00 am UK time
The MSCI Asia Pacific Index of shares declined 0.9 percent, boosting demand for haven assets. Asia's main bourses were lower, responding to a lack of detail on economic reforms from China's leadership after the Communist party wrapped up its third plenum. The CSI 300 fell by 2.22%, the Hang Seng by 1.91% and the Nikkei by 0.15%. Looking at European indices STOXX is up 0.05%, CAC down 0.04%, DAX down 0.-3%, FTSE down 0.56%.
The DJIA equity index future is down 0.03%, SPX down 0.06% and the NASDAQ is down 0.13%. NYMEX WTI oil is up 0.3-% at $93.33 per barrel with NYMEX nat gas at &3.65 up 0.83% per therm. COMEX gold is at $1273.80 per ounce up 0.20%.
Forex focus
The euro fell 0.2 percent to 133.66 yen early in London after strengthening 1.7 percent over the previous three days. The common currency was little changed at $1.3434. The yen strengthened 0.2 percent to 99.48 per dollar after depreciating to 99.80 yesterday, the weakest level since Sept. 13th. The euro fell for the first time in four days versus the yen before data analysts said will show the region's factory output dropped and growth slowed, spurring bets the European Central Bank will take more action to boost growth.
The pound fell 0.1 percent to $1.5897 after falling to $1.5855 yesterday, the lowest level since Sept. 13. Sterling was at 84.50 pence per euro, after declining 1.4 percent in the previous three days. The pound stayed lower following a three-day decline before the Bank of England publishes economic forecasts in its quarterly Inflation Report today.
Bonds
The U.S. 10-year yield fell two basis points, or 0.02 percentage point, to 2.75 percent early in London. The 2.5 percent note due in August 2023 rose 6/32, or $1.88 per $1,000 face amount, to 97 7/8. The rate rose to 2.79 percent yesterday, the highest level since Sept. 18th. The 30-year bond yield declined two basis points to 3.84 percent.
« Back testing your way to discovering a high probability set up and edge Euro drops as ECB hints at possible negative rates or QE, then rises as Janet Yellen testifies »