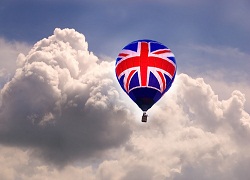 UK inflation has fallen by a modest 0.1% according to the latest figures published this morning by the UK's official data agency, the ONS. The figure came in at 2.1%, versus expectations of 2.2%. However, with real wages in the UK only rising by 0.8% over the past year the cost of living gap continues to be a squeeze on UK consumers.
London house prices have now reached a new high according to the ONS house price data, rising by an average of 12% in the 12 months to October. That's more than double the national average rise of 5.5%, which now takes the average price of a London property to a new record high.
Meanwhile in Germany the ZEW economic expectations index continued its bullish trend over recent months, the print came in at 62 up seven points, whilst the European ZEW index came in at 68.3, beating expectations of 60.
UK Consumer Price Inflation, November 2013
The Consumer Prices Index (CPI) grew by 2.1% in the year to November 2013, down from 2.2% in October. The largest contributions to the fall in the rate came from food and the utilities (gas and electricity). These were partially offset by upward contributions from the transport sector and from some aspects of recreation & culture. CPIH grew by 1.9% in the year to November 2013, down from 2.0% in October. RPIJ grew by 2.0%, up from 1.9%.
The drop in UK inflation last month was partly because recent energy price rises have yet to feed into the calculations. The ONS warns:
Prices, overall, were little changed between October and November 2013 compared with a rise of 0.6% between the same two months a year ago.

 The effect came almost entirely from gas and electricity and relates to the timing of price rises: none of the recently announced rises has entered the index this month whereas last winter's increases began to affect the index in November 2012.
UK House Price Index, October 2013
In the 12 months to October 2013 UK house prices increased by 5.5%, up from a 3.8% increase in the 12 months to September 2013. The year-on-year increase reflected growth of 5.7% in England, 2.0% in Wales, 3.3% in Scotland and 4.8% in Northern Ireland. House price growth is beginning to increase across parts of the UK, with prices in London increasing faster than the UK average. In October 2013, the UK mix-adjusted House Price Index reached 186.3, surpassing the record level witnessed in August 2013 by 0.2%. Annual house price increases in England were driven by rises in London (12.0%).
German ZEW Indicator – Optimism Continues
Economic expectations for Germany have improved by 7.4 points in December 2013. The ZEW Indicator of Economic Sentiment for Germany now stands at 62.0 points (historical average: 24.2 points). This is the indicator's best result since April 2006.
With respect to the year 2014, the surveyed financial market experts are quite optimistic. Despite rather disappointing economic data released recently, the financial market experts expect the economic development in Germany and the Eurozone to improve further in 2014,
says ZEW President Prof. Dr. Clemens Fuest. The ZEW index for Europe increased to 68.3 bearing expectations of 60 quite considerably.
European car sales rose last month, for the third month in a row but figure still third worst on record for November
ACEA, the car industry body, has reported this morning that car sales across the EU in November were 1.2% higher than the previous year, a hat-trick of annual gains. The bulk of the increase was due to strong demand in the UK where many cars appear to be being sold on credit and Spain, where the government has offered a series of 'cash-for-bangers' schemes to encourage demand.
In November, the UK (+7.0%) and Spanish (+15.1%) markets contributed to the overall 1.2% upturn. Demand in Germany (-2.0%), France (-4.0%) and Italy (-4.5%) was lower than in the same month last year. In total, the EU counted 938,021 new registrations. In absolute figures, this represents the third lowest level recorded to date for a month of November.
Some manufacturers struggled rather more than others. Fiat reported a 5.8% drop in sales, while GM registrations are down 2.9% and Peugeot Citroen saw sales down 1.2%. Renault, though, posted an 8.9% surge during the month, and Toyota was up 6.9%.
Market snapshot at 10:00 am UK time
In the overnight/early morning session the ASX 200 closed up 0.27%, CSI down 0.49%, Hang Seng down 0.20%, Nikkei up 0.83%. At the time of writing, 9:00 am UK time, STOXX is down 0.79%, CAC down 0.91%, DAX down 0.42%, FTSE down 0.56%.
Looking towards New York's open the DJIA equity index future is down 0.06%, SPX down 0.09% and the NASDAQ down 0.12%.
NYMEX crude has fallen by 0.28% at $97.21 per barrel, NYMEX nat gas is up by 0.02% at $4.28 per therm, COMEX gold is down 0.10% at $1243.20 per ounce with silver down 0.18% at &20.06 per ounce.
Forex focus
The dollar was little changed at 102.98 yen early London time after touching 103.92 yen on Dec. 13th, the strongest level since October 2008. It fell 0.2 percent to $1.3781 per euro. The 17-nation common currency bought 141.90 yen from 141.75. The dollar was within 1 percent of a five-year high versus the yen as the Federal Reserve begins a two-day meeting today and before data forecast to show inflation picked up November.
The Australian dollar fell 0.2 percent to NZ$1.0811 after earlier touching NZ$1.0786, the weakest since October 2008. It was little changed at 89.39 U.S. cents.
WTI for January delivery declined as much as 25 cents to $97.21 a barrel in electronic trading on the New York Mercantile Exchange. The contract climbed 88 cents to $97.48 yesterday. West Texas Intermediate fell amid speculation that gasoline and distillate stockpiles increased last week in the U.S., signalling ample supply in the world's biggest oil consumer.
The pound rose 0.2 percent to $1.6323 early London time after declining 0.9 percent in the previous four days. The U.K. currency traded at 84.39 pence per euro.  The pound has gained 5.2 percent in the past six months, the best performer after the Swiss franc among 10 developed-nation currencies tracked by Bloomberg's Correlation-Weighted Indices. The euro appreciated 4.4 percent and the dollar rose 0.9 percent. The pound advanced for the first time in five days versus the dollar before an economists report which showed that the U.K.'s annualized inflation rate fell to a four year low in November.
Bonds
Benchmark 10-year yields declined one basis point, or 0.01 percentage point, to 2.87 percent as of early in London. The 2.75 percent security due in November 2023 climbed 3/32, or 94 cents per $1,000 face amount, to 98 31/32. The yield has risen from 1.76 percent at the end of 2012. Treasuries were the world's worst-performing bonds this year before the Federal Reserve meets today and tomorrow to decide whether to trim its debt-buying program.
U.S. government securities due in a decade and longer have fallen 11 percent in 2013 to yesterday, the biggest loss among 144 debt indices. The Treasury is scheduled to sell $32 billion of two-year debt today in the first of four note auctions this week.
« USA balance of payments are scheduled to come in at $101 billion for the quarter on Tuesday, but the markets are expected to ignore the data as the last FOMC meeting of 2013 takes centre stage Greece to receive its next tranche of bailout cash, as markets await outcome of FOMC meeting »