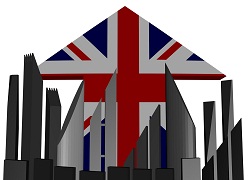 Asian equities came under pressure in the overnight/early morning session as investors still faced up to uncertainty over Chinese policymakers' intentions regarding the country's currency, this followed a subdued session on Wall Street on Tuesday.
China's tightly controlled currency, the renminbi, has now fallen for the seventh consecutive trading day. The Chinese currency fell by another 0.07 per cent to 6.131 per dollar as the central bank cut the fixing rate.
Iron ore prices for Chinese imports declined for a fifth day to $119.10 a metric ton yesterday, the lowest since July 1st, according to data from The Steel Index Ltd. Australia's statistics bureau said today that construction work done in the nation in the fourth quarter fell 1 percent, compared with economist forecasts for a 0.2 percent increase.
The UK has released its second estimate for GDP and it came in at 0.7% for the last quarter with the overall annual increase falling to 2.7% from 2.8% due to a slight revision in the previous quarters' data. Another data print came in disappointing for the UK economy as business investment was at 2.4% up versus estimates of a 2.6% increase.
Two members of the Bank of England's monetary policy committee have assured the nation that the Bank isn't planning to raise interest rates any time soon, even though the UK economy is growing.
David Miles told the BBC that recent falls in inflation, to 1.9%, mean less pressure to raise borrowing costs:
At the moment [our aim] is not to increase interest rates in the very near term, because we have got inflation at target, it looks like it is going to stay there, and there is plenty of scope to encourage strong demand in the economy.
Spencer Dale, chief economist, took to the radio waves to declare:
We're not planning to raise interest rates any time soon. Interest rates will have to rise at some point but not yet. And when they do they will rise very gradually and cautiously to make sure we continue to nurture the recovery we have seen in output growth and employment.



UK Second Estimate of GDP, Q4 2013
UK gross domestic product (GDP) in volume terms was estimated to have increased by 0.7% between Q3 2013 and Q4 2013, unrevised from the Preliminary Estimate of GDP published 28 January 2014. GDP is estimated to have increased by 1.8% in 2013, compared with 2012, revised down 0.1 percentage points from the previously estimated 1.9% increase. Between Q4 2012 and Q4 2013 GDP in volume terms increased by 2.7%, revised down 0.1 percentage points from the previously estimated 2.8% increase. GDP in current prices was estimated to have increased by 1.9% between Q3 2013 and Q4 2013.
UK Business Investment, Q4 2013 Provisional Results
The estimates in this release are short term indicators of investment in assets, such as dwellings, transport equipment, machinery, buildings and intangible assets, across the United Kingdom. This release covers not only business investment, but asset breakdowns of total gross fixed capital formation (GFCF), of which business investment is one component. All investment data referred to in this bulletin are estimates of seasonally adjusted chained volume measures. GFCF was estimated to have increased by £1.3 billion to £56.0 billion (2.4%) compared with the previous quarter.
Swiss UBS consumption indicator: weak start to the year in private consumption
The UBS consumption indicator fell from 1.80 to 1.44 index points in January. The majority of the sub-indicators show a weaker picture for private consumption at the start of the year. However, if you ask consumers directly, their mood seems to be quite good. Consumer sentiment, which is surveyed by SECO and is included as one of five sub-indicators in the UBS consumption indicator, improved slightly in January. The index rose from -5 to 2 index points, significantly above the long-term average of -9. Many consumers judge their financial situation positively and are considering major purchases.
Australia Construction Work Done
The trend estimate for total construction work done rose 0.9% in the December quarter 2013. The seasonally adjusted estimate for total construction work done fell 1.0%, to $53,101.1m, in the December quarter. The trend estimate for total building work done rose 0.2% in the December quarter. The trend estimate for non-residential building work done rose 0.9% in the December quarter. The seasonally adjusted estimate of total building work done fell 1.6%, to $20,777.8m, in the December quarter.
Market snapshot at 10:20 am UK time
The ASX 200 rose by 0.06% in the overnight/early morning session, the CSI 300 closed up 0.25%, Hang Seng up 0.54%, with the Nikkei closing down 0.54%. In European markets the euro STOXX is off by 0.24%, CAC down by 0.33%, DAX down by 0.16%, with UK FTSE down 0.39%.
Looking towards new York's open the DJIA equity index future is currently up by 0.20%, SPX future up 0.23%, NASDAQ future up 0.20%. NYMEX WTI oil is up 0.12% at $101.35 per barrel, NYMEX nat gas down 3.34% at $4.93 per therm, with gold on COMEX down 0.07% at $1341.70 per ounce, with silver down 0.28% at $21.94 per ounce.
Forex focus
Australia's dollar was little changed at 90.17 U.S. cents early in London, after earlier sinking as much as 0.6 percent to 89.69. The yen was little changed at 102.33 per dollar and 140.63 per euro. Europe's 18-nation currency was little changed at $1.3743. Australia's dollar held losses versus its major peers after iron-ore prices touched a seven-month low while the yuan was near the weakest since July as the People's Bank of China brought down its reference rate.
The pound traded at $1.6672 early London time after rising to $1.6727 yesterday, the most since Feb. 19tb. The U.K. currency was at 82.44 pence per euro. The pound was little changed against the dollar and euro before a report that analysts said will show the U.K. economy grew in the fourth quarter.
Bonds briefing
Benchmark 10-year treasury yields were little changed at 2.71 percent early morning London time. The price of the 2.75 percent note maturing in February 2024 was 100 11/32. Treasuries lagged behind stocks by the most in seven months on expectations the U.S. economy is growing enough to allow the Federal Reserve to end its debt-purchase stimulus program this year.
Germany's 10-year bund yield increased one basis point, or 0.01 percentage point, to 1.66 percent early London time. The rate dropped to 1.60 percent on Feb. 5th, the least since Aug. 1. The 1.75 percent security due in February 2024 fell 0.09, or 90 euro cents per 1,000-euro face amount, to 100.86. German 10-year government bonds fell, pushing yields up from near the lowest level since August, as an industry report showed consumer sentiment is set to climb to a seven-year high in March.
« Why realistic trading expectations will serve us well in our early days of FX trading and during our future development USA new home sales rise causes a correlated rise in the greenback whilst rumours gather that the ECB will engage in full on quantitative easing programme in 2014 »