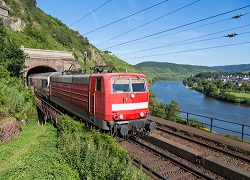 Oil has fallen in the overnight and early morning trading sessions, U.S. prices are sliding for a fourth day after an industry report revealed that crude supplies rose for a ninth week in the USA, whilst the market for oil still 'accommodates' the pact reached with Iran regarding sanctions and its nuclear ambitions. Asian equities erased their losses as Chinese shares advanced.
In other news the second estimate for UK GDP has been published by the UK's ONS this morning, the print coming in as expected at 0.8% taking annual GDP to 1.5%. The preliminary estimate for business investment in the UK is in at 1.4% up, below expectation of 2.4% positive, but ahead of the previous quarter's fall of -£2.7 billion. Both sets of data being positive, although the business investment numbers fell short of expectations, adds belief that the UK recovery is being built on solid foundations.
Early hours we received the data on Australia's construction work done; this came in at a very healthy 2.7% positive seasonally adjusted year on year at circa $53.5 billion.
UK Second Estimate of GDP, Q3 2013
UK gross domestic product (GDP) in volume terms was estimated to have increased by 0.8% between Q2 2013 and Q3 2013, unrevised from the Preliminary Estimate of GDP published 25 October 2013. The 0.8% increase in GDP in the latest quarter follows increases of 0.7% in Q2 2013 and 0.4% in Q1 2013. GDP in volume terms increased by 1.5% when comparing Q3 2013 with Q3 2012. GDP in current prices was estimated to have increased by 1.7% between Q2 2013 and Q3 2013.
UK Business Investment, Q3 2013 Provisional Results
GFCF was estimated to have increased by £0.7 billion to £53.3 billion (1.4%) compared with the previous quarter. Investment was broad based with increases in four of the five main assets. The largest increases were transport equipment, which grew by £0.4 billion (26.4%), and other new buildings and structures, which grew by £0.3 billion (1.4%). There was a slight decrease in investment in intangible fixed assets of £0.1 billion (-0.9%). Looking over the last four quarters, investment has been broadly flat, ranging between £52 and £53 billion.
Germany: Consumer climate picks up towards end of year
The consumer mood in Germany is notably more optimistic in November than in the previous month. Economic and income expectations registered considerable increases and willingness to buy reached a seven-year high. Following a revised value of 7.1 points in November, the overall indicator is forecasting 7.4 points for December. The apparent trend towards recovery of the German economy has not gone unnoticed among consumers. Both economic and income expectations rose sharply upwards. Willingness to buy also improved again from its already extremely high level.
German coalition agreement
Germany's biggest political parties have finally agreed early on Wednesday to a deal to forge a coalition government led by Chancellor Angela Merkel. After 17 hours of negotiations, Ms. Merkel's conservative Christian Democratic Union, its Bavarian Christian Social Union sister party and the Social Democrats, have agreed to introduce a national minimum wage and toughen labour market rules, as well as boost spending on pensions, education and infrastructure.
Australia Construction Work Done
The trend estimate for total construction work done rose 0.8% in the September quarter 2013. The seasonally adjusted estimate for total construction work done rose 2.7%, to $53,426.6m in the September quarter. The trend estimate for total building work done rose 0.6% in the September quarter. The trend estimate for non-residential building work done rose 1.5% in the September quarter. The seasonally adjusted estimate of total building work done rose 1.5%, to $20,959.3m in the September quarter.
Market snapshot at 10:00 am UK time 
The ASX 200 closed down 0.45%, the CSI up 1.13%, the Hang Seng up 0.53% and the Nikkei down 0.42%. Euro STOXX is up 0.29%, CAC Up 0.27%, DAX up 0.17% and the UK FTSE up 0.21%. The DJIA equity index future is up 0.07%, the SPX up 0.09% and the NASDAQ future up 0.07%.
Forex focus
The euro advanced 0.4 percent to 137.97 early in London, extending its gain during the past five days to 2.6 percent. The common currency was little changed at $1.3576 after climbing to $1.3599, the strongest level since Oct. 31st. The dollar rose 0.4 percent to 101.63 yen.
The euro strengthened for a fifth day versus yen as lawmakers in Germany, the 17-nation region's biggest economy, reached a coalition accord on wages and spending increases without increasing taxes.
Sterling rose 0.1 percent to $1.6235 at 9:08 a.m. London time after advancing to $1.6240 on Nov. 25, the highest level since Oct. 25. The U.K. currency was little changed at 83.73 pence per euro. The pound has gained 6.9 percent in the past six months, the best performer of 10 developed-nation currencies tracked by Bloomberg Correlation-Weighted Indexes. The euro appreciated 4.3 percent, while the dollar fell 1.4 percent.
The pound approached the strongest in a month versus the dollar before a government report that economists said will confirm U.K. gross domestic product grew at the fastest pace since 2010 last quarter. U.K. gross domestic product increased 0.8 percent in the third quarter after growing 0.7 percent in the period through June, according to the median estimate of economists.
Commodities
WTI for January delivery dropped as much as 32 cents to $93.36 a barrel in electronic trading on the New York Mercantile Exchange, and was at $93.39 Singapore time. The contract lost 0.4 percent to $93.68 yesterday. The volume of all futures traded was more than double the 100-day average. Brent for January settlement gained 2 cents to $110.90 a barrel on the London-based ICE Futures Europe exchange. The European benchmark crude was at a premium of $17.51 to WTI. The spread was $17.20 yesterday, the widest in more than eight months based on closing prices.
WTI declined in the six weeks through Nov. 15th, the longest losing streak in 15 years, as U.S. crude inventories expanded amid a surge in production. Stockpiles are projected to have risen to 389.2 million in the seven days ended Nov. 22nd, according to the median estimate of 11 analysts surveyed before the EIA report. COMEX gold is up 0.40% at $1246.50 per ounce with silver up 0.29% at $19.95 per ounce.
Bonds
Benchmark USA 10-year yields were little changed at 2.72 percent early in London time. The price of the 2.75 percent security maturing in November 2023 was 100 7/32. The yield has averaged 3.5 percent over the past decade. The extra yield corporate bonds offer over Treasuries was one basis point away from the narrowest level in six years as the Federal Reserve's pledge to keep interest rates low causes a search for income.
« Stops, we know they're essential and invaluable, but where should and where shouldn't we place them? USA unemployment claims fall by 10,000 in a month, as durable orders falls significantly in the month of October »