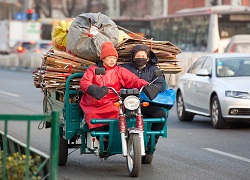 Mark Carney has wasted no time in mingling and schmoozing at the G20 summit currently ending in Sydney. Ahead of the publication of official data this week from the UK, that is expected to confirm robust GDP growth, the Bank of England governor Mark Carney highlighted Britain's lead over other major economies after he attended the G20 summit in Sydney.
I met over 700 businesses and the message went through loud and clear: it made them more keen to hire, and more keen to invest. We are now the fastest-growing major economy, we have the fastest employment growth on record, inflation back at target, and inflation expectations well anchored.
In Chinese news markets have become very concerned that property construction and finance growth might now be stalling, the latest data from China appearing to show that lending for property declined recently. One-year interest-rate swaps, the fixed payment for receiving the floating seven-day repurchase rate, dropped 10 basis points, or 0.1 percentage point, to 4.64 percent mid-morning in Shanghai. That was the lowest since Dec. 4th. China's one-year interest-rate swaps fell to an 11-week low on speculation that demand for funds is weakening amid signs an economic slowdown is deepening.
The benchmark seven-day repurchase rate, a gauge of funding availability in the banking system, declined 34 basis points to 3.34 percent, the lowest since October, according to a fixing by the National Interbank Funding Center. The rate dropped 81 basis points last week even after the central bank drained a net 558 billion yuan ($92 billion) from the financial system in the two weeks ended Feb. 21st.
The G20 aims to add $2tn to global economy, said ministers in a joint G20 communiqué.
We will develop ambitious but realistic policies with the aim to lift our collective GDP by more than 2 per cent above the trajectory implied by current policies over the coming five years.



The EU is warning that the west must be ready to rescue Ukraine from potential financial catastrophe. Western leaders will put together a rescue deal for Ukraine, as the European Union's top economic official warned that financial aid was imperative to save the country from bankruptcy. "It will have to be measured in billions rather than hundreds of millions," Olli Rehn, the EU's economic commissioner, said whilst at the meeting of G20 finance ministers and central bank governors in Sydney.
Market snapshot at 8:00 am UK time

The majority of Asian markets started the week in reverse as investors were concerned that Chinese banks have curtailed lending to the country's real estate sector.
The ASX 200 closed the day up 0.03%, CSI down 2.20%, Hang Seng down 1.01%, with the Nikkei down 0.19%. Looking towards the New York open the DJIA equity index future is down 0.04%, the SPX down 0.01% and the NASDAQ future is flat.
Euro STOXX is down 0.26% the CAC is down 0.08%, DAX down 0.37%, FTSE down 0.19%. NYMEX WTI oil is up 0.29% at $102.50 per barrel, NYMEX nat gas is up 3.54% at $6.35 per therm. COMEX gold is up 0.28% at $1327.30 per ounce with silver down 0.02% at $21.81 per ounce.
Forex focus
The euro dropped 0.2 percent to 140.59 yen early in London. It reached 141.27 on Feb. 21st, the highest since Jan. 24th. Europe's common currency was little changed at $1.3741. The dollar weakened 0.2 percent to 102.30 yen.
The euro slid from a one-month high versus the yen after European Central Bank President Mario Draghi reiterated a willingness to act if the outlook for inflation deteriorates. Australia's dollar remained lower following a decline last week after iron ore fell and amidst reports of property-lending curbs in China, the nation's biggest trading partner.
The Japanese currency strengthened against all 16 major counterparts as Chinese stocks led declines in Asian shares, boosting haven demand.
The Aussie lost 0.1 percent to 89.67 U.S. cents late in Sydney after falling 0.6 percent in the five days ended Feb. 21st, the biggest drop since the period through Jan. 24th. The New Zealand dollar was little changed at 82.84 U.S. cents after sliding 1 percent last week, the first decline since the period ended Jan. 31st.
Bonds briefing
Australia's 10-year government bond yield slid five basis points, or 0.05 percentage point, to 4.17 percent, the largest decline since Feb. 14th. The yield on three-year debt fell to 2.97 percent from 3.02 percent at the end of last week.
Benchmark 10-year yields were little changed at 2.73 percent early in London. The price of the 2.75 percent note maturing in February 2024 was 100 7/32. Treasuries have returned 1.6 percent this year, versus 2.3 percent for U.S. investment-grade company debt. The extra yield corporate bonds offer versus Treasuries approached a six-year low on speculation the U.S. economy will pick up as winter ends.
Japan's 10-year yield was little changed at 0.59 percent. It fell to 0.58 percent last week, the lowest level since November.
« Swing/trend trading analysis for week beginning February 24th UK mortgage approvals reach a six year high, Italians have stopped shopping whilst Germany's GDP rises moderately »