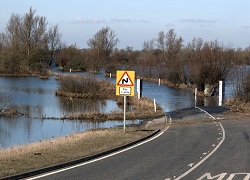 Thursday was a relatively quiet day for the markets due to the closure of the USA markets for the thanksgiving holiday. However, one of the most illuminating events of the day concerned the governor of the Bank of England Mark Carney. His decision, that the funding for lending programme which banks in the UK have arguably misallocated directly into home loans, would now be monitored more closely, in order to ensure that the scheme diverts funds to business loans and growth rather than indirectly creating a secular house price bubble in the UK, caught the assembled press by surprise. House builder equities in the UK immediately fell.
The other news of the day on Thursday was quite 'lite', Canada's current account deficit fell by circa $500 ml, Fitch affirmed Norway's triple AAA rating, whilst German consumer prices were expected to rise by 1.3% year on year…
Canada's current account deficit falls $500-million in third quarter
Statistics Canada says the country's seasonally adjusted current account deficit fell $500-million to $15.5-billion in the third quarter. The agency says the change largely reflected reduced deficits on trade in goods and services as well as on investment income flows. Canada's current account deficit (on a seasonally adjusted basis) decreased $0.5 billion to $15.5 billion in the third quarter. This change largely reflected reduced deficits on trade in goods and services as well as on investment income flows. In the financial account (unadjusted for seasonal variation), increased foreign investment in Canadian securities and reduced Canadian assets held abroad in the form of currency and deposits were the largest contributors to the inflows of funds in the economy. Current account Deficit on trade in goods reduced the deficit on trade in goods narrowed $0.3 billion.
Fitch Affirms Norway at 'AAA'; Outlook Stable
Fitch Ratings affirmed Norway's Long-term foreign and local currency Issuer Default Ratings (IDRs) at 'AAA'. The Outlooks on both ratings are Stable. The issue rating on Norway's senior unsecured local currency bonds is also affirmed at 'AAA'. The Country Ceiling is affirmed at 'AAA' and the Short-term foreign currency IDR at 'F1+'. KEY RATING DRIVERS Norway's 'AAA' ratings reflect its very high income per capita, its strong institutional framework and high governance and human development indicators. North Sea petroleum revenues have been prudently managed.
Bank of England cuts mortgage support to avoid housing bubble
The Bank of England moved to head off the risk of bubble in house prices on Thursday, making a surprise announcement that it would restrict a scheme launched last year to boost mortgage lending. Shares in British construction and housing firms tumbled after the central bank said it would refocus the Funding for Lending Scheme (FLS) on helping small firms that find it hard to borrow. Britain's economy and its housing market have staged an unexpectedly strong turnaround since FLS was launched by the BoE and finance ministry in July 2012 to spur lending to home-buyers and businesses.
Bank of England Financial Stability Report

"Economic recovery in the United Kingdom, and in some other advanced economies, has strengthened and UK banks' capital positions have improved. That has boosted confidence in financial stability, as evident in the Bank's recent Systemic Risk Survey. But financial stability risks remain, including from the high indebtedness of some sovereigns, corporates and households. These vulnerabilities have been kept in check by low interest rates and other policy interventions. A sharp rise in interest rates, especially if not associated with a strengthening in incomes, could test financial system resilience."
German Consumer prices in November 2013: expected rise of +1.3% on November 2012
Consumer prices in Germany are expected to rise by 1.3% in November 2013 compared with November 2012. Based on the results available so far, the Federal Statistical Office (Destatis) also reports that the consumer prices are expected to increase by 0.2% on October 2013. The still relatively low inflation rate, measured by the consumer price index, is mainly due to the prices of mineral oil products, which were down again in November 2013 compared with November 2012. Also, the increase in food prices (+3.2%) was lower than in the previous months.
Market overview
The USA markets were closed on Thursday for Thanksgiving day, European markets enjoyed positive gains; STOXX up 0.32%, CAC up 0.22%, DAX up 0.39%, FTSE up 0.08%. Looking towards the market open on Friday the DJIA equity index future is up 0.27%, SPX 0.24%, NASDAQ future up 0.43%. Looking towards Europe STOXX future is up 0.32%, DAX up 0.42%, CAC future up 0.19%, FTSE future is down 0.07%.
NYMEX WTI oil was down 0.05% on the day at $92.25 per barrel, NYMEX nat gas up 1.03% at $3.94 per therm. COMEX gold was up 0.53% on the day at $1244.50 per ounce with silver down 0.74% at $19.74 per ounce.
Forex focus
The euro climbed 0.3 percent to 139.08 yen after advancing to 139.18, the highest since June 2009. The shared currency added 0.2 percent to $1.3603. The dollar rose 0.1 percent to 102.24 yen after touching 102.37, the strongest level since May 29th.
The pound rose by 0.3 percent to $1.6343 after climbing to $1.6358, the highest since Jan. 2nd. It gained 0.2 percent to 83.24 pence per euro after touching 83.13 pence, the strongest since Nov. 7th. The pound was the best performer versus the dollar this month amongst the 16 major currencies gaining 2 percent, while the Australian dollar was the biggest loser.
Australia's dollar rose for the first time in seven days on Thursday after data showed private capital spending jumped 3.6 percent in the third quarter from the previous period, when it rose a revised 1.6 percent. The median forecast of economists was for a 1.2 percent decline. The Aussie rose 0.4 percent to 91.13 U.S. cents after declining to 90.65 yesterday, the weakest since Sept. 4th.
The euro rose to a four-year high versus yen as annual inflation in Germany accelerated in November more than economists forecast, damping bets the European Central Bank will further loosen their monetary policy.
Bonds
Germany's benchmark 10-year yield approached the lowest level since August before data tomorrow forecast to show euro-area inflation accelerated this month. Spanish notes fell as a report showed consumer prices in the nation rose in November. Italy sold 2.5 billion euros ($3.4 billion) of 10-year securities, one day after former Prime Minister Silvio Berlusconi was expelled from the Senate.
Fundamental policy events and high impact news events that could affect sentiment on Friday November 29th
Friday sees housing starts for Japan published, the prediction is for a rise of 5.5%. German retail sales are expected to be up 0.5%. Italian unemployment rate is predicted to be at a monthly rate of 12.5%, with French consumer spending predicted to be up 0.3%. Mortgage approvals in total from the UK, including those of the BBA earlier in the week, are expected in at 68K, up from 62K the previous month, but still approx. half of the mortgages approved at the height of the UK's housing market bubble of 2005-2007, but up significantly from the average of circa 55K per month over 20011-2012.
Europe's unemployment rate is published on Friday, expected in at 12.2%. Canada's GDP is published in the evening, expected in at 0.1% up, whilst later on in the evening China's manufacturing PMI is published with last month's coming in at 51.4.
« Nikkei index reaches six year high as yen falls whilst German import prices fall 3% year on year Why you don't need to have the right personality for trading and why asking yourself if "you have the right aptitude?" is far more relevant. »