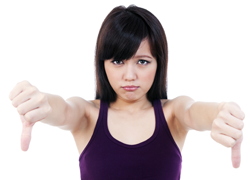 In our latest morning roll call we highlighted the fact that, despite the USA avoiding a potentially catastrophic financial meltdown by way of a default, only a temporary solution was reached. We're left with a totally unsatisfactory situation were milestones and obstacles in mid December, January and finally February 7th will haunt any progress towards a definitive solution. With this in mind European markets failed to continue the bullish sentiment exhibited by the USA bourse yesterday evening, the majority of leading European indices falling in early trade this morning. As the detail of the USA compromise began to be closely scrutinised by analysts and market commentators they've presumably reached the same conclusion that we reached yesterday evening; the political charade we've endured over recent weeks will be repeated inside the next two months.
Dagong rating agency downgrades US
Much was made of rating agency Fitch's technical downgrade of the USA credit rating yesterday, whilst the USA retained its triple AAA rating Fitch placed the USA on a negative rating watch. This morning a leading rating agency in China has reduced the USA credit rating; China's Dagong credit rating agency has downgraded America's credit rating, following the short-term reached last night according to reports. Dagong has cut the US rating by one notch to A-, from A. Dagong has warned that the debacle over the US debt ceiling shows America's "incapacity" to solve its national debt crisis.
The agency also cited the damage caused by the shutdown on the US economy, saying America would probably have to actually borrow even more money to cover the lost economic activity.
UK Retail Sales, September 2013
After a poor month for August, when retail sales fell by 0.9%, the UK's retail sales improved markedly in September with sales bouncing back to 0.6% growth MoM. ONS estimates of retail sales continue to show growth in the retail industry. In September 2013 the quantity bought increased by 2.2% compared with September 2012 and by 0.6% compared with August 2013. With three month-on-three month growth rates increasing for seven consecutive months these estimates show an underlying trend of growth in the retail industry. Quarter-on-quarter, the quantity bought in the retail industry increased by 1.5%. This is the largest quarter-on-quarter rise since March 2008 when the economy as a whole was at its peak, before the economic downturn.
Euro area balance of payments shows improvement
The seasonally adjusted current account of the euro area recorded a surplus of €17.4 billion in August 2013. This reflected surpluses for goods (€14.7 billion), services (€7.7 billion) and income (€4.8 billion), which were partially offset by a deficit for current transfers (€9.7 billion). The seasonally adjusted 12-month cumulated current account for the period ending in August 2013 recorded a surplus of €192.8 billion (2.0% of euro area GDP, compared with a surplus of €88.2 billion (0.9% of euro area GDP) for the 12-month period up to August 2012.
Market snapshot at 10:15 am UK time
The Nikkei index experienced a sentiment rally after the news regarding the USA  temporary debt ceiling rescue was absorbed into the markets. The Nikkei closed up 0.83%, the Hang Seng closed down 0.57%, with the CSI 300 closing down 0.33%.
European markets have fallen in the morning session, the temporary debt ceiling solution has not satisfied analysts and market commentators with regards to the USA's overall economic stability. The STOXX index is down 0.60%, FTSE down 0.38%, DAX down 0.62% and the CAC down 0.69%.
Commodities have experienced mixed fortunes, oil is down whilst gold on COMEX has risen sharply in what may be a safe haven trade. ICE WTI oil is down 0.60% at $101.72 per barrel, NYMEX natural is up 0.66% at $3.79 per therm. COMEX gold is up 1.73% at $1304.50 per ounce. Silver is up 1.80% on COMEX at $21.74 per ounce.
Equity index futures are pointing to the New York bourse opening down; the DJIA equity index future is down 0.31%, the SPX at 1710 down 0.19%, the NASDAQ down 0.06%.
Bonds
BlackRock and Pacific Investment Management Co. said the Federal Reserve will postpone tapering its bond purchases as a result of the debt-ceiling debate, helping support Treasuries. The benchmark 10-year yield fell three basis points, or 0.03 percentage point, to 2.64 percent early in London today. The 2.5 percent note due in August 2023 rose 1/4, or $2.50 per $1,000 face amount, to 98 26/32. Yields dropped six basis points yesterday, the biggest decline since Sept. 18th
Forex focus
The dollar lost 0.3 percent to 98.49 yen early in London after touching 99.01, the most since Sept. 27th. It fell 0.2 percent to $1.3557 per euro. Europe's common currency slipped 0.1 percent to 133.54 yen after earlier reaching 133.84, the strongest level since Sept. 26th.
Sterling advanced by 0.3 percent to $1.5993 early in London time after sliding to $1.5894 yesterday, the lowest since Sept. 18th. The U.K. currency was little changed at 84.78 pence per euro after depreciating to 85.10 pence on Oct. 11th, the weakest level since Sept. 2nd.
« Are you fit enough to trade? European markets remain unimpressed by the USA debt ceiling compromise »