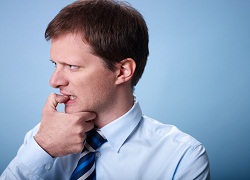 Many investors and analysts are turning their attention to the base rate announcement due from the ECB this afternoon and the accompanying statement from the ECB president Mario Draghi. It may prove to be too early for a base rate reduction, past the 0.25% where the rate currently is, but his dialogue will be closely scrutinised for clues, or indeed evidence that quantitative easing; in the form of the OMT (outright market transactions) or LTRO (long term refinancing operations) programmes will be re-visited in the short to medium term.
Overnight good news from 'down under' left the ASX 300 flat, but the Aussie rallied strongly to finish the session up 1% versus the USD. The good news came in the form of a healthy trade balance and increased performance from retailers adding to the belief that, despite its relative smallness versus G7 economies, Australia is a perfectly balanced and formed economy in many ways.
From the UK another house price report has been published this morning revealing that house prices have risen sharply in the month of February which isn't noted for its house price activity. First time buyers are now returning to a market they were previously locked out of due to their inability to raise enough of a deposit. The UK govt. steps in and now borrowers can have a loan of 15% to buy something that, as a consequence of the 'govt. help', is now ten percent more expensive than it was this time last year. "Go figure" or "do the math" as our American cousins might say.
Calm has returned to equity markets overnight and this morning as the crisis in Ukraine retreats. But investors remained cautious ahead of the European Central Bank policy decision due later on Thursday, and the closely watched NFP US monthly jobs report on Friday.
However, the west's diplomatic efforts to counter Russia's takeover of Crimea face setbacks as the Kremlin refuses to engage with the new Ukrainian government and allies are confused over how tough a line to take with Moscow.
To comply with the export law, the Energy Department in the USA must determine that a recipient of the gas is in the U.S. national interest. Ukraine relies on Russia for about 70% of its natural-gas supplies, and is also a key transit country for sending Russian gas to more than a dozen other European nations.
The RMB has continued its recovery. This is the third day of increases in the onshore renminbi's value, after the People's Bank of China allowed it to decline significantly last month in an effort to stop inflows of speculative capital into the country. One dollar now buys Rmb 6.1133.
Australia International Trade in Goods and Services
In trend terms, the balance on goods and services was a surplus of $986m in January 2014, an increase of $389m (65%) on the surplus in December 2013. In seasonally adjusted terms, the balance on goods and services was a surplus of $1,433m in January 2014, an increase of $842m (142%) on the surplus in December 2013.
Australia Retail Trade
The trend estimate rose 0.7% in January 2014. This follows a rise of 0.7% in December 2013 and a rise of 0.7% in November 2013. The seasonally adjusted estimate rose 1.2% in January 2014. This follows a rise of 0.7% December 2013 and a rise of 0.7% in November 2013. In trend terms, Australian turnover rose 5.6% in January 2014 compared with January 2013. The following industries rose in trend terms in January 2014: Food retailing (0.8%), Cafes, restaurants and takeaway food services (1.4%), Household goods retailing (0.4%).
Eurozone retailers see trade fall in February
February saw a decrease in the level of retail sales across the euro area as a whole, according to the latest retail PMI® data from Markit, reversing the marginal gain observed during the opening month of the year. Both Italy and France recorded faster contractions in sales, while growth in Germany eased from January's recent peak. At 48.5, down from January's reading of 50.5, the Markit Eurozone Retail PMI – which tracks month-on-month changes in the value of retail sales – signalled a decrease in overall Eurozone retail sales for the fifth time in the past six months in February.
UK Halifax House Price Index – February 2014
House prices in the latest three months (December 2013-February 2014) were 2.1% higher than in the preceding three months (September 2013-November 2013). This is within the range of 1.8% – 2.2% recorded for this measure throughout the preceding nine months. Prices in the three months to February were 7.9% higher than in the same three months a year earlier. This continued the upward trend in the annual rate. House prices increased by 2.4% in February. This was the eleventh monthly increase in the past twelve months.
Market overview at 10:00 am UK time
The ASX 200 closed down 0.01%, the CSI 300 up 0.45%, the Hang Seng up 0.55%, and the Nikkei up 1.59%. Euro STOXX is up 0.56%, CAC up 0.59%, DAX up 0.38% and the UK FTSE up 0.33%.
The DJIA equity index future is up 0.19%, SPX future up 0.23%, NASDAQ up 0.17%. NYMEX WTI oil is down 0.28% at $101.17 per barrel, with NYMEX nat gas up 1.41% at $4.59 per therm. COMEX gold is down 0.58% at $1332.50 per ounce, with silver down 0.64% at $21.14 per ounce.
Forex focus
The yen weakened by 0.4 percent to 102.68 per dollar early in London after touching 102.76, the weakest since Feb. 21st. It declined 0.3 percent to 140.96 per euro. Europe's 18-nation currency was little changed at $1.3728. The Aussie climbed 0.4 percent to 90.16 U.S. cents in its longest winning streak this year and extending its gain this week to 1 percent.
The yen touched its lowest level in almost two weeks against the dollar after a Japanese government advisory panel said the world's largest pension fund no longer needs to focus on domestic bonds given quickening inflation.
Australia's currency advanced for a fourth day after data showed retail sales climbed three times faster than economists estimated and the trade surplus was the widest in more than two years. The euro held a drop from yesterday versus nine developed-nation peers before the European Central Bank meets today.
The pound was little changed at $1.6720 early London time after climbing to $1.6823 on Feb. 17th, the strongest since November 2009. The U.K. currency traded at 82.08 pence per euro. Sterling has appreciated 13 percent in the past year, the best performer of 10 developed-nation currencies tracked by Bloomberg Correlation-Weighted Indexes amid bets the central bank is moving toward raising interest rates. The euro advanced 6.5 percent, while the dollar was little changed.
Bonds briefing
The 10-year Treasury note yield was little changed at 2.70 percent early in London from yesterday. The price of the 2.75 percent note maturing in February 2024 was 100 3/8. Treasuries were the cheapest in almost four years relative to Group-of-Seven peers amid speculation that recent weakness in U.S. economic data due to winter storms will be temporary.
The German 10-year debt yield rose one basis point, or 0.01 percentage point, to 1.62 percent early in London after increasing five basis points in the previous two days. The 1.75 percent bund due in February 2024 fell 0.095, or 95 euro cents per 1,000-euro ($1,374) face amount, to 101.225. German 10-year bonds held a two-day decline as European Central Bank policy makers meet after President Mario Draghi said in February the central bank may take action to counter low inflation as soon as this month.

« Is it time to consider a "set and forget" strategy and if we do what are the benefits? Investors look towards the NFP jobs data for further evidence that the USA economic recovery is on a firm footing »