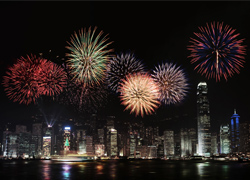 Hot on the heels of the UK chancellor's decision to provide 15% deposits for home buyers, to buy any property up to the value of £600K, last week the UK saw asking prices rise 10% in a single month, way beyond the house price hysteria experienced in the UK in 2006/2007. Not to be left behind another housing data supplier; Hometrack, have added their data into the mix this morning, albeit not the dramatic rise Rightmove had experienced last week. Average home values in England and Wales rose just 0.5 percent this month, matching September's increase, Hometrack said in a statement. Annual price inflation accelerated to 3.1 percent, the most since November 2007, according to the London-based property researcher. The pound strengthened toward a four-week high versus the dollar after this industry report.
The pound appreciated 0.2 percent to $1.6199 early in the London session after rising to $1.6257 on Oct. 23rd, the highest since Oct. 1st. Sterling strengthened 0.2 percent to 85.23 pence per euro after depreciating to 85.55 pence on Oct. 24th, the weakest level since Aug. 29th. The benchmark 10-year gilt yield climbed one basis point, or 0.01 percentage point, to 2.62 percent after falling 10 basis points last week. The 2.25 percent bond due in September 2023 fell 0.065, or 65 pence per 1,000-pound face amount, to 96.785.
FOMC two day meeting begins tomorrow
The Federal Open Market Committee starts a two-day meeting tomorrow after U.S payrolls rose less than projected last month and a 16/18-day government shutdown took at least $24 billion out of the economy. The Fed is likely to delay lowering monthly bond purchases until March, according to a Bloomberg News survey of economists conducted Oct. 17-18th.
China's reforms, what will they entail?
Various Chinese officials piqued analysts curiosity over the weekend by stating that the country will be announcing some unprecedented economic measures in the communist party meeting to be held next month. Quite what these will be has been the subject of much debate over the last 24 hrs. China Politburo member Yu Zhengsheng said the Communist Party would consider "unprecedented" economic reforms next month, as a top research agency proposed changes to rural land ownership rules and social security. By far the most predicted move would be to allow outside investors into China.
China Reform magazine cited what it said were excerpts from the proposal. China Reform listed policy shifts including reducing administrative approvals, breaking monopolies, lowering barriers to entry in the financial industry and setting up a deposit-insurance system. The proposal also includes making the yuan an international reserve currency in some markets, setting up funds to invest and manage state assets, adjusting the system of transfer payments for local governments and reducing government stakes in financial institutions, according to China Reform.
Market snapshot at 10:45 am UK time
Asian stocks rose, with the regional equities gauge rebounding from last week's decline, after weaker than forecast U.S. consumer confidence spurred bets the Federal Reserve will maintain stimulus. The MSCI Asia Pacific Index of shares jumped 1 percent. The Nikkei stormed back after losses late last week to close up 2.19%, the Hang Seng closed up 0.46% and the CSI  300 closed down 0.11%.
European markets have reversed their early gains; STOXX index down 0.26%, FTSE down 0.04%, CAC down 0.44% and the DAX is flat.
Commodities have clawed back some of their early losses; ICE WTI oil is up 0.06% at $97.91 per barrel, NYMEX natural down 2.24% at $3.62 per therm. COMEX gold is flat at $1351.40 per ounce, with silver down 0.06%.
Looking towards the New York open the equity index futures are positive; DJIA up 0.20%, SPX up 0.19% and the NASDAQ up 0.27% suggesting that USA bourses will open positive.
Forex focus
Australia's dollar gained 0.2 percent to 96.06 U.S. cents late in the Sydney session after falling 1 percent last week, the biggest five-day decline since August. The Aussie rose 0.5 percent to 93.80 yen. Australia's dollar rose versus most of its major counterparts before the Federal Reserve begins a two-day meeting tomorrow amid forecasts U.S. policy makers will maintain bond purchases that tend to devalue the greenback.
The yen weakened and industrial metals rose after Deputy Governor Kikuo Iwata said the Bank of Japan is committed to monetary easing. Japan's currency slid 0.3 percent to 97.68 per dollar in the morning London session. Copper climbed 0.4 percent and aluminum rose 0.9 percent. S&P 500 futures advanced 0.3 percent and the Stoxx Europe 600 Index increased 0.1 percent and. Treasuries were little changed before the government sells $32 billion of two-year notes today. The yen weakened most versus the New Zealand dollar and South African rand. It dropped for a third day versus the euro, depreciating 0.3 percent to 134.87 yen. The euro was little changed at $1.3809 after touching an almost two-year high of $1.3832 on Oct. 25th.
« Trend/swing trading analysis for the week beginning October 27th Pending home sales in the USA fall 5.6% month on month to reach a three year low. Is it a sign of a deeper malaise? »