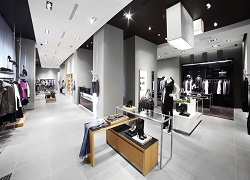 The Kiwi reacted neutrally to the news that food prices in NZ had risen by 1.2% in January 2014. Fruit cost was up 7.4%. In other NZ news house sales have fallen, down 4.3% versus January 2013 and over 17% less than December 2013. Nationally house prices have fallen by 25K since December.
In the USA retail sales fell sharply and below analysts' expectations. At a drop of -0.4% the blame was placed squarely at the feet of the appalling weather the USA has endured and is continuing to endure. Therefore we can safely expect that retail sales will continue to suffer over the coming months.
There was further bad news from the USA in the form of the latest weekly unemployment claims which showed a rise of 8,000 on the previous week's data. The four week rolling average has now increased to 337K, suggesting that Ms. Janet Yellen was spot on with regards to her conviction in her recent testimony that the USA has a long way to go in order to (genuinely) address the systemic unemployment issues in the USA.
New Zealand food prices rise 1.2 percent in January
Food prices rose 1.2 percent in January 2014, and were up 0.9 percent on a year earlier, Statistics New Zealand said today. "Seasonally higher prices for fruit and vegetables, and less discounting on chocolate, beef, and lamb were partly countered by lower prices for milk, cheese, and eggs," prices manager Chris Pike said. The seasonal rise in fruit and vegetable prices (up 4.4 percent) was influenced by rises in both fruit (up 7.4 percent) and vegetables (up 1.8 percent). The main upward contributions came from apples, strawberries, kiwifruit, and mandarins. Grocery food prices rose 0.9 percent, influenced by chocolate.
NZ: Softer Prices and Volumes in January Market
REINZ, the most up to date source of real estate data in New Zealand, announced today that there were 4,719 dwelling sales in the month of January, down 4.3% on January last year and down 17.0% compared to December. The national median price of $402,000 was an increase of $32,000 or 8.6% compared to January 2013, and a decrease of $25,000 from December 2013. Nelson / Marlborough reached a new high median price of $380,000. Real Estate Institute of New Zealand (REINZ) Chief Executive Helen O'Sullivan says.
Canada New Housing Price Index, December 2013
The New Housing Price Index (NHPI) rose 0.1% in December, following no change in November. Monthly price movements have fluctuated between 0.0% and 0.2% since June 2012. The combined metropolitan region of Toronto and Oshawa (+0.2%) was the top contributor to the December advance, following four consecutive months of little or no change. Builders indicated that market conditions were the primary reason for the price gain — the largest in the region since July. Prices also rose 0.2% in St. Catharines–Niagara, where builders reported higher material and labour costs.
US Unemployment Insurance Weekly Claims Report
In the week ending February 8, the advance figure for seasonally adjusted initial claims was 339,000, an increase of 8,000 from the previous week's unrevised figure of 331,000. The 4-week moving average was 336,750, an increase of 3,500 from the previous week's revised average of 333,250. The advance seasonally adjusted insured unemployment rate was 2.3 percent for the week ending February 1, unchanged from the prior week's unrevised rate. The advance number for seasonally adjusted insured unemployment during the week ending February 1 was 2,953,000, a decrease of 18,000 from the preceding week's revised level of 2,971,000.
Retail sales drop unexpectedly in January
U.S. retail sales fell unexpectedly in January, and another gauge of consumer spending also slipped. The Commerce Department said on Thursday retail sales fell 0.4 percent last month, led by a drop in automobile sales. Sales fell by a revised 0.1 percent in December. Economists polled by Reuters had forecast retail sales would be unchanged in January after rising by a previously reported 0.2 percent in December. Stripping out automobiles, gasoline, building materials and food services, so-called core sales fell 0.3 percent after rising by a downwardly revised 0.3 percent in December.
Market overview at 10:30 PM UK time
Despite poor retail figures and poor unemployment claims data on Thursday, the main USA indices closed the day in positive territory. The DJIA closed up 0.40%, SPX up 0.58%, NASDAQ up 0.94%. Euro STOXX closed up 0.10%, CAC up 0.17%, DAX up 0.60%, FTSE down 0.23%.
Looking towards market opening on Friday the DJIA equity index future is currently at the time of writing (10:30 PM UK time February 13th) up 0.23%, SPX future up 0.40% and NASDAQ future up 0.73%. STOXX future is up 0.-9%, DAX up 0.70%, CAC up 0.20% and the UK FTSE future is down 0.15%.
NYMEX WTI oil slipped by 0.02% to $100.35 per barrel, with NYMEX nat gas up 8.42% at 5.23 per therm. COMEX gold rose 0.56% at $1302.50 per ounce with silver on COMEX up 1.62% at $20.48 per ounce.
Forex focus
The dollar fell 0.7 percent to $1.3681 per euro. It slid 0.3 percent to 102.25 yen. The 18-nation euro gained 0.4 percent to 139.88 yen. The franc rallied 0.7 percent to 89.39 centimes per dollar as stocks in Europe and Asia snapped a six-day rally after company earnings disappointed investors. The dollar fell to the weakest level of the year after retail sales unexpectedly declined amid signs that adverse-weather conditions are weighing on economic growth as yet another storm battered the eastern U.S.
Australia's currency fell 0.4 percent to 89.87 U.S. cents. It touched 90.67 cents yesterday, the highest since Jan. 13th. The euro climbed versus most of its major peers before a report tomorrow that economists said will show the euro-area economy grew 0.2 percent in the final three months of last year, expanding for a third straight quarter.
The pound rose 0.2 percent to $1.6631 late London time after climbing to $1.6673, the highest level since May 2011. The U.K. currency dropped 0.3 percent to 82.18 pence per euro after jumping 1.2 percent yesterday, the biggest advance since Dec. 18th. The pound rose to the strongest level in 2 1/2 years against the dollar as Bank of England Chief Economist Spencer Dale said investors' bets that U.K. interest rates will increase within two years were reasonable.
Bonds briefing
The U.S. 10-year yield sank six basis points, or 0.06 percentage point, to 2.73 percent at 5 p.m. New York time. It touched 2.78 percent earlier, the highest since Jan. 29th. The price of the benchmark 2.75 percent security due in February 2024 gained 1/2, or $5 per $1,000 face amount, to 100 5/32.
Current 30-year bond yields decreased four basis points to 3.68 percent after touching 3.74 percent yesterday, the highest level since Jan. 23rd. Treasuries rose for the first time in three days as U.S. retail sales unexpectedly fell in January by the most since June 2012 and initial claims for jobless benefits rose more than forecast last week.
Fundamental policy decisions and high impact news events for February 14th
Friday begins with Chinese CPI and PPI CPI expected in at 2.4%+ and PPI at -1.6%. French preliminary GDP is expected in at 0.2%, Germany's expected in at 0.3%, Italy's at 0.1% with Europe's flash GDP at 0.2%. France's non-farm payroll is expected to slip by 0.1%. Europe's trade balance is expected in at €14.5 billion for the month down from the previous month's.
Canada's manufacturing sales is expected in at 0.3% up, as USA import prices are scheduled to come in at -0.1% down. The USA capitalization rate is expected to come in at 79.4%. Industrial production for the USA is expected in at 0.2% up, whilst the USA preliminary University of Michigan sentiment index is predicted to show a reading of 80.6.
« Australia's poor jobs print sends a shockwave through the markets whilst Germany's inflation remains static How the DMI – the directional market indicator, helps swing traders develop their directional skills »