Sterling spikes up on news of UK election, USA equity markets slump as earnings of Goldman Sachs spook markets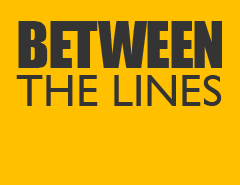 The UK's FTSE slumped by circa 2.46% on Tuesday, due to the Tories announcing a general election on June 8th and in a negatively correlated move, currency speculators pushed up the value of sterling sharply versus its major peers, immediately as the election news was announced. Curiously, the main UK equity market had fallen as soon as markets opened on Tuesday, continuing that slump prior to Theresa May's speech in Downing Street and FTSE futures had also been down significantly pre open.
European markets also slumped during the two distinct trading sessions, whilst in New York the earnings of Goldman Sachs missed the forecast by some distance, causing investors to doubt the approximate 25% gains the banking and financial sector has made since the Trump 'put', reflation trade frenzy gripped the markets. GS stock dropped by 5%, due to its bond income trading profit plummeting, the finance sector was the biggest faller, as the DJIA and SPX closed down 0.55% and 0.39% respectively.
Economic calendar news was also partly responsible for the USA sell off in equities due to certain data missing forecast by some distance; housing starts fell by -6.8%, versus expectations of a -3% fall, whilst manufacturing in the USA slumped by -0.4% in March, versus expectations of a flat reading.
In Europe markets slumped; euro STOXX closed down 1.12%, the UK's FTSE plummeted by 2.46%, DAX closed down 0.90% and France's CAC slumped by 1.59% as two leading candidates, from either end of the political spectrum, who both want France to exit the Eurozone, began gaining more voter traction, according to the latest polls.
Sterling enjoyed a considerable gain versus its peers due to the general election announcement; investors seemingly encouraged that the Brexit issues and the UK's bargaining position, will somehow be improved by certainty of government tenure. GBP/USD closed up circa 2.2% on the day at 1.2843. Sterling also gained versus Aussie, yen, Loonie and euro, EUR/GBP ended the day at 0.8355, close to the 2017 lows recorded in mid February. The euro enjoyed gained versus the majority of its peers, EUR/USD closing up 0.85% at 1.0733 and EUR/JPY closing the day out at circa 116.34.
Gold failed to attract bids as a safe haven security during Tuesday's trading sessions; closing flat on the day at circa $1290, but recovering from an initial fall down to the S1 level of circa $1280. Silver also experienced a similar pattern of movement, to eventually recover lost ground to $18.28 per ounce towards the end of Tuesday. WTI oil was virtually flat on the day at $52.44 per barrel, after falling by circa 1% during Tuesday's trading sessions.
Economic calendar events for April 19th, all times quoted are London GMT time
09:00, currency impacted EUR. Euro-Zone Consumer Price Index (YoY) (MAR F). The forecast is for CPI inflation to record a reading of no change over the month at 1.5% annually.
11:00, currency impacted USD. MBA Mortgage Applications (APR 14). Last week mortgage applications rose by 1.5%, the anticipation is for a similar rise up to April 14th.
14:30, currency impacted USD. DOE U.S. Crude Oil Inventories (APR 14). Both OPEC and USA production is coming under increasing scrutiny, as doubts continue that OPEC's cuts are addressing the oil glut and USA viable rig count and production is increasing, as prices remain above $50 a barrel . The previous reading last week came in at -2166k
18:00, currency impacted USD. U.S. Federal Reserve Releases Beige Book. This 'book' comprises what's termed "anecdotal evidence", supplied by the 12 Federal Reserve banks, regarding the local economic conditions in each of their districts.