USA markets sell off after Fed states equities are "quite high", gold recovers losses ends day flat, sterling recovers, as services PMI data calms investors' Brexit fears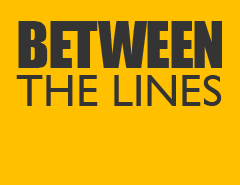 Wednesday provided plenty of fireworks, in terms on economic calendar events and political issues. Several 'soft' USA data publications missed forecasts, whilst later in the New York session Janet Yellen spooked markets, by suggesting that equity values were "quite high" and that the Fed's balance sheet may need shrinking, speculators taking that as code for intervention and for the pencilled in base rate rises for 2017 being delayed.
Added political pressure came in the form of House Speaker Paul Ryan, admitting that tax reform could actually take even longer than health care reform, suggesting that the key pillars of the Trump administration's promises are already crumbling, news which also helped to turn the markets red, by arresting what's currently being termed the "Trump reflationary trade".
The DJIA and SPX ended the day down 0.20% and 0.31% respectively, having moved into positive territory earlier in the NY trading session, after the ADP private jobs data beat expectations by some distance; coming in at 263k, ahead of the consensus forecast of 185k. This data is also generally considered to be a valuable indicator as to how the infamous NFP data will print on the following Friday.
The positive jobs data was as good as it got for the USA on Wednesday, with all other key data missing forecasts; Markit services PMIs came in at 52.8, ISM services came in at 55.2, whilst oil inventories grew substantially over the preceding week, by 1566k, versus expectations of a -150k fall, causing WTI oil to fall to close on $50 a barrel, having previously threatened to break through $51.6 per barrel, representing a high not seen since March 8th.
Precious metals' safe haven appeal returned late in the day, after the Fed's narrative was delivered. Gold recovered its early losses to end the day close to flat, at circa $1256 per ounce, having at one point during Wednesday slipped through S3 to reach circa $1243 per ounce. Silver also recovered from its daily lows, to end the day at circa $18.29 per ounce.
A raft of European Markit PMIs were published on Wednesday, all missing forecasts, with the exception of Germany's composite and the UK's service and composite PMIs. With recent construction and manufacturing data for the UK disappointing, investors were cheered by this improvement, sterling subsequently recovered versus its major peers, with some commentators (quoted through Reuters), suggesting that investors who are net short sterling, may have been premature in their Brexit 'Armageddon' assumptions. The bullish UK data caused the UK's FTSE to break from its European partners' trends, by ending the day up 0.13%, DAX closed down 0.53%, CAC down 0.18% and STOXX 50 down 0.26%.
Looking at specific currency results the dollar index ended the day down circa 0.1%, EUR/USD was flat at circa 1.0668, GBP/USD rose by circa 0.4% on the day to 1.248, whilst USD/JPY experienced a late sell off, to end the day down circa 0.2%, at 110.4. USD/CHF enjoyed gains to end the day close to 1.0041, having at one stage reached 1.0075. Most of the Swiss currency's peers posted gains versus CHF, as it came under pressure throughout the trading day.
Economic calendar events for March 6th, all times quoted are London (GMT) time
06:00, currency impacted EUR. ECB President Draghi Speaks in Frankfurt. There are many issues Draghi will cover in the first of his two appearances in Frankfurt; Brexit, asset purchase scheme tapering, interest rates, the future of Frankfurt as the finance capital after the UK leaves Europe.
06:00, currency impacted EUR. German Factory Orders n.s.a. (YoY) (FEB). The forecast is for a return to growth at 3.6%, from the surprise contraction reported in Jan, of -0.8%.
07:30, currency impacted EUR. Markit Germany Construction PMI (MAR). The expectation is for little, or no change, on the previous reading of 54.1
08:10, currency impacted EUR. Markit Germany Retail PMI (MAR). The retail data is expected to remain close to unchanged, from the previous month's print of 51.2.
12:30, currency impacted USD. Initial Jobless Claims (APR 01). The expectation is for a slight fall in weekly unemployment claims to 250k, from the surprise spike recorded in the previous week of 258k.