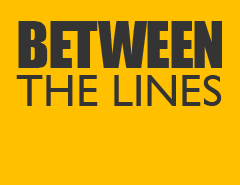 There's a saying; "records are made to be broken" and USA indices appear to agree.
"Another day another dollar" is also an expression often used by Americans, meaning that everything is ordinary, the same. Day after day, just the same old boring routine.
Trump: Hey, what's up Mrs Yellen?
Janet: not much Donald, just another day of permanent highs; a 13 year dollar high and the main markets also took out record highs.
Trump: cool, wanna get a Corona beer and some tortillas before Thanksgiving? Better be quick, Mexican food and beer will spike in price, once I build my wall.
Janet: sure, why not. The Fed's minutes have been released, but you're not talking me out of that 0.25% base rate rise, it is happening next month.
The main USA indices did indeed take out new highs once again in Wednesday's trading session, as the Trump post presidential election bounce continues. The S&P 500 index rose by 0.1 percent to 2,204.72, climbing alongside the DJIA, which gained 0.3 percent, whilst the Russell 2000 index also posted a new record high. USA indices are now displaying the widest gap versus their European counterparts since 2012, Europe just isn't getting caught up in the secular USA equities' rally.
Europe's STOXX 600 index fell by less than 0.1 percent over the day, whilst France's CAC index tumbled by 0.42%. Germany's DAX sold off, to slip by 0.48%. The UK FTSE ended the day down a negligible 0.03%, after the UK chancellor delivered his Autumn statement speech with very few surprises. Other than his admission that, due to Brexit, the UK's debt v GDP will breach 90% by 2018 and he'll have to borrow an extra £220 billion he hadn't accounted for, taking the UK's debt up to an eye watering £2 trillion by 2020-2021.
In terms of currency movements, the USA dollar dominated proceedings during the New York session, rallying versus 14 of the 16 major currencies. The dollar index; a gauge tracking the greenback versus its 10 major peers, rose by 0.6 percent as of 4 p.m. New York time. The dollar added 1.7 percent versus the yen, reaching its highest level since March 29th, USD also rose by 0.7 percent versus the euro. Cable (GBP/USD) was one of the few gainers, rising 0.2 percent as traders digested the new U.K. forecasts. Sterling reversed many of its London-European session lows, to finish up on the day versus the majority of its peers.
WTI crude ended down 0.2 percent in a skittish afternoon trading session, whipsawing down to circa $46 per barrel at one stage, to eventually close the session out at $47.94 a barrel. This came after Iraq's prime minister stated the country will participate in the OPEC output cut. However, the volatile, range trading in oil is likely to continue until the OPEC meeting on November 30th occurs. Gold sold off sharply, slipping below the $1200 an ounce handle one again, with futures at $1,192.40 an ounce, near the trading session close.
With the conversations in American politics continuing, regarding potential fiscal stimulus to rebuild infrastructure, metals continue to rise. Copper rose to a 16-month high as the positive U.S. manufacturing data released on Wednesday increased the outlook for demand. Nickel (a key component in steel making), tin and zinc also gained on Wednesday.
With USA markets closed for Thanksgiving, there are no data releases (or news events) specifically relating to the USA on Thursday. However, European markets and as a consequence the euro and Swiss franc, may be affected by German GDP data being released and when the Swiss industrial production numbers are revealed. Quarter to quarter the German GDP is expected to have risen by 0.2%, whilst Swiss productions numbers (for the third quarter) should have improved from -1.2%.
German IFO confidence figures are also released, which could affect the euro's performance, whilst data on the UK's BBA mortgage approvals will also be revealed, expected to be fairly static at 38.8K, a modest rise from 38.3K the previous month. A rise above this anticipated figure could add to the prevailing sentiment that the UK has suffered little in the way of negative repercussions following the Brexit referendum vote.