GDP figures, inflation data, PMIs and Trump's speech to Congress are the highlights to look out for this week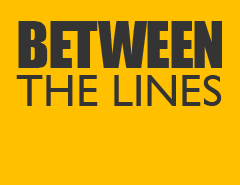 Japan, the USA and Europe have the busiest economic calendars this coming week. Australia's GDP will be carefully monitored, as will be the Eurozone's inflation data. However, Trump's joint address in Congress could provide market fireworks, if he finally reveals details with regards to his government's intended fiscal stimulus and corporate tax cuts.
Australia's economy is forecast to reveal a final quarterly expansion figure of 0.7% for 2016, after a contraction in Q3 of -0.5%. The RBA predicts growth to accelerate to 3% annually, by the end of 2017. The RBA is holding steady with regards to its interest rate policy, causing the AUS/USD to rise in 2017 by approx 7%.
Japanese retail sales figures released on Tuesday are forecast to have risen by 0.9% annually. Industrial output figures are also due on Tuesday, they're predicted to reveal a 0.3% month on month rise. Household spending in Japan is predicted to have risen by 0.3% in the month of January, beating the shock 0.6% drop witnessed previously. Japan's latest CPI figure is predicted to inch up from -0.3% in December, to -0.2% in January.
The Eurozone economic sentiment index is released on Monday, the expectation is for a rise from 107.9 to 108.0. The preliminary reading for annual Eurozone CPI is expected to reveal a four year high in February, from 1.8% to 2.0%. Friday sees retail sales data for January published for the single currency bloc, together with the Markit composite PMI for February.
The Bank of Canada meets on Wednesday for its second policy meeting of 2017 and is expected to keep its overnight interest rate unchanged at 0.5%. Further monetary easing expectations were dampened, after the January meeting minutes suggested rate cuts and asset purchase schemes were unlikely, indeed the most likely rate move over the medium term, is now expected to be a rise. The last quarter 2016 GDP figures for Canada (published on Thursday) will perhaps suggest the Bank of Canada's next move.
Durable goods orders in the USA are predicted to reveal a rise of 1.9% in January, after falling by 0.4% in December, the data is predicted to reveal improvement in the USA manufacturing sector. Wednesday's ISM manufacturing PMI is forecast to hold near its current two year highs in February, at 55.7.
The Conference Board's consumer confidence index in published on Tuesday, as are the latest GDP revisions, whilst Trump's speech in Congress will be avidly watched. US GDP is expected to be revised up, to 2.1% annually from 1.9% in the preliminary estimate. At President Trump's first address in a joint session of Congress he is expected to deliver more detail regarding his intended economic policies; the promised tax reforms and infrastructure spending, by way of a record fiscal stimulus.
Thursday sees the latest personal consumption expenditure (PCE) data for the USA published. Both personal income and personal consumption are predicted to have risen by 0.3% in January. Friday sees the ISM non manufacturing PMI published, whilst investors' attention might also turn to Fed Chair Janet Yellen's speech in Chicago, where she'll deliver a speech on Economic Outlook, clues as to the probability of a March rate hike will be monitored carefully.
Economic Calendar (all times are GMT)
Monday, 27 February
08:00 – Spain flash CPI inflation
13:30 – US core durable goods orders
15:00 – US pending home sales
21:45 – New Zealand trade balance
Tuesday, 28 February
00:01 – UK GfK consumer confidence
07:00 – German retail sales
10:00 – Eurozone CPI flash estimate (Feb)
13:30 – US preliminary Q4 2016 GDP (2nd reading)
14:45 – Chicago PMI
15:00 – US CB consumer confidence
Wednesday, 1 March
00:30 – Australia Q4 2016 GDP reading
00:30 – Japan final manufacturing PMI
01:00 – China official manufacturing, non-manufacturing PMIs
01:45 – China Caixin manufacturing PMI
08:15 – Spanish manufacturing PMI
08:55 – German unemployment change
09:30 – UK manufacturing PMI, net lending to individuals, mortgage approvals
13:00 – German CPI inflation
13:30 – US core PCE price index, personal spending
15:00 – Bank of Canada rate statement
15:00 – US ISM manufacturing PMI
15:30 – US crude oil inventories
19:00 – Fed Beige Book
Thursday, 2 March
00:30 – Australia building approvals, trade balance
08:00 – Spain unemployment change
09:30 – UK construction PMI
13:30 – US weekly unemployment claims
23:30 – Japan household spending, CPI reports
Friday, 3 March
01:45 – China Caixin services PMI
09:00 – Eurozone final services PMI
09:30 – UK services PMI
« The DJIA rises to a new record high for ten consecutive days, as the dollar slips. The psychology involved in Forex Trading »