Dollar retreats, USA and European equities fall, gold rises as a haven, whilst crude oil slumps.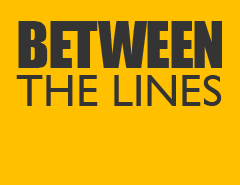 The UK's Brexit saga experiences a new twist on Tuesday and currency traders, who favour trading sterling pairs, need to monitor the situation with extreme care. At approx 9:30am, the UK's highest court in the land, the Supreme Court, will publicise its decision regarding the sovereignty of parliament, in terms of its right to decide on Brexit, over and above the Tory government and the public's referendum decision. Irrespective of the domestic political crisis which may ensue, the volatility of sterling will increase immediately before and after the decision, possibly in a manner consistent with central banks unexpectedly announcing interest rate adjustments.
If the Supreme Court rules that Parliament must have ultimate authority on the actual Brexit process then sterling could spike, a rise to $1.265 is muted by many analysts, on the basis that a free parliamentary vote on Brexit could become very tight, with many Tory MPs voting against. In effect the UK may then stay in the European Union. In the event the UK's government loses its case, they could also clumsily attempt to rush a bill through Parliament in order to trigger Brexit, analysts fear this could prompt a decline to $1.210.
In the event the UK government wins; is allowed to trigger "Article 50", whilst bypassing Parliamentary process, then many analysts polled believe that GBP/USD could slide to $1.200. Betfair, a UK based spread betting exchange, is predicting a 90% chance that the UK's Supreme Court will endorse the earlier ruling, therefore upholding the previous ruling against the UK's government.
Notwithstanding the Brexit ruling, there is a raft of Markit Economics PMI data published on Tuesday, much of it concerning the UK. There is also official ONS data concerning other UK economic metrics to be released, such as: UK government debt, public sector borrowing requirements etc. Overall it's an extremely busy schedule for sterling traders on Tuesday. The Markit data on Germany and Europe is released from 8:00am London time.
European markets slumped on Monday; Germany's DAX closed down 0.73%, France's CAC down 0.60%, UK's FTSE 100 down 0.66%, STOXX 50 down 0.80% and Italy's MIB down 0.78%. In the USA the SPX slipped by 0.3% to 2,265 in New York, rebounding during the session from the lowest level seen since Jan. 3rd. The DJIA slid to 19,800, down 0.14%, but still up 0.2% in 2017.
The Dollar Spot Index fell by 0.7%, reaching the lowest level witnessed since Dec. 14th – just before the USA's central bank raised the base interest rate by 0.25%. The index has now fallen four weeks in series, ominously (for the dollar) this represents the longest fall seen since February 2016.
GBP/USD rose by over 1% to $1.2495 on Monday, its highest level versus the dollar since Dec. 19th. EUR/USD rose to $1.074 on Monday, whilst USD/JPY fell by 1.4% to 113.0. EUR/GBP fell by 0.6%, to as low as 85.85 at one point, during the trading sessions.
Gold climbed to reach a two month high on; up 0.9% to $1,215.60 an ounce in New York. The precious metal reached $1,219.40 on Monday, the highest level seen since Nov. 22nd. Gold has risen by circa 5.5% in January. Silver rose to $17.23, still some distance from its 52 week high of $21.14, but also up over 5% in 2017.
WTI (West Texas Intermediate) crude oil slumped by 0.9% to $52.77 a barrel on Monday, as the latest rig count on Friday revealed that the recent rise in oil price has encouraged U.S. drillers to add more rigs than seen in three years. OPEC's December commitment; to drain the global over supply built up over recent years, will prove a difficult task to engineer, in the short to medium term.
Economic calendar events for Tuesday January 24th, all times quoted are London time.
09:00, currency effected EUR. Markit Eurozone Manufacturing PMI (JAN). The prediction is for a slight fall, to 54.8, from 54.9 previously.
09:00, currency effected EUR. Markit Eurozone Services PMI (JAN). The anticipation (from analysts) polled, is a rise to 53.9, from the reading of 53.7 previously.
09:00, currency effected EUR. Markit Eurozone Composite PMI (JAN). The composite (aggregate) reading for the Eurozone is predicted to remain fairly stable at 54.5, from a previous reading of 54.4.
09:30, currency effected GBP. UK Supreme Court Rules on Parliament's Role in Brexit. The possible outcomes and ramifications on sterling are many and various. Traders need to be mindful of their positions as a consequence.
14:45, currency effected USD. Markit US Manufacturing PMI (JAN). The expectation is for a modest rise in the USA manufacturing performance,