The Dollar rises to a fourteen year high as the DJIA approaches 20,000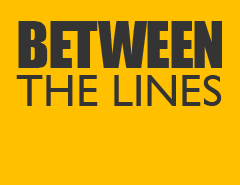 Despite trading volume in the SPX and DJIA being circa twenty percent lower than the thirty day average, USA equities rallied during Tuesday's trading session as a consequence of investors buying into financial companies, in particular banking stock was highly sought. The financial sector has now risen by a stunning 22 percent since the presidential election result on November 9th. Strategists polled by financial services company Bloomberg, on average expect the SPX to close out the year 2017 at 2,356, representing a 4.1% gain next year from Monday's close.
The SPX added 0.4 percent to 2,270.76 in New York on Tuesday. The Dow Jones Industrial Average (DJIA) rose by 92 points to 19,974. This set another recent record close, leaving the index close to the level of 20,000, having come within 13 points of the barrier during the session. The Russell 2000 Index, a market of what's referred to as "small-cap shares", closed the day up by 0.9 percent.
In Europe, the main equity indices faired well, with gains witnessed on all the major markets. The STOXX 50 closed up 0.66%, DAX up 0.33%, CAC up 0.56%, UK's FTSE 100 up 0.38%, and Italy's main equity market, the MIB, closing the day up by 1.47%, as a result of the Italian banking crisis appearing to be under control, as Italy's government seeks permission for a €20 billion state rescue. Shares in several Italian banks improved, with Monte Dei Paschi closing down a moderate 0.43%, as market talk of stability once again resurfaced.
The Dollar Spot Index; measuring the greenback versus its basket of ten major peers, resumed its sustained rally, its gain in the quarter is now approx. 8 percent, the largest three month gain witnessed since the third quarter of 2008.
EUR/USD clawed back some losses during the FX trading sessions after printing another 2003 session low at $1.0352. It was down 0.1 percent at 103.91. USD/JPY fell by 0.6 percent to 117.80 per dollar. GBP/USD fell moderately, falling through the first level of support, mid afternoon London time to then recover, ending the day at circa 1.2366.
Gold closed near a ten month low, crashing through support to breach S2 as the dollar climbed and concerns eased over geopolitical events which have briefly supported the precious metal's value. Futures for February delivery fell by 0.8 percent to $1,133.60. Silver spot was at 16.105 towards the end of trading on Tuesday, having crashed through support to breach S2 and at one stage print a low of 15.632.
Economic calendar events, including data releases for Wednesday December 21st. Times quoted are London time.
09:30. Currency effected GBP. Public Sector Net Borrowing (Pounds) (NOV); 11.6b 4.3b. Analysts polled expect to see a marked increase and deterioration in the UK's government borrowing position reported for the month of November.
12:00. Currency effected USD. MBA Mortgage Applications (DEC); -4.0%. Analysts polled by, for example Reuters and Bloomberg, expect to see a continued fall in mortgage applications given the seasonal factors.
15:00. Currency effected EUR. Eurozone Consumer Confidence; -6.0, -6.1. Analysts polled anticipate a moderate improvement in the overall consumer confidence levels in the Eurozone.
15:00. Currency effected USD Existing Home Sales (MoM) (NOV); -1.8%, 2.0%. Home sales in the USA are expected, due to seasonal factors, to have slowed by circa -1.8% in November.