Gold finally breaks its losing streak, sterling falls after BoE comments, USA equities slip, Canadian dollar falls, as several banks are downgraded by Moody's
Sterling fell sharply on Thursday, as a consequence of both the inflation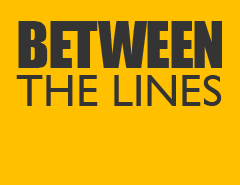 report and the monetary policy report from the Bank Of England, which accompanied the central bank's "no change" announcement on the UK's base interest rates. The governor of the BoE suggested that a "softer Brexit" could allow the central bank to raise interest rates more rapidly. Based on the polls, suggesting a Tory victory in the upcoming general election and thereby a hard Brexit, sterling therefore sold off sharply, shortly after the policy announcements.
However, during Thursday's morning trading session, there was a series of poor data publications regarding the UK's economy, that also impacted sterling sentiment; industrial production missed economists' forecast, coming in at -0.5% for the month of April, manufacturing production fell by -0.6% and construction output came in at -0.7% negative growth, missing expectations of a 0.3% rise. Trade balance figures for the UK also deteriorated significantly. The final nail in the coffin, hammering down a very bad day for UK economic data, came from the NIESR, who predict that Britain's GDP is now at an extremely weak level 0.2% for the first quarter of 2016, suggesting a projected, anaemic, 0.8% growth annualised.
Sterling fell versus the majority of its peers during Thursday's trading sessions; GBP/USD closing the day out close to S2 at 1.289, having touched S3 at 13:30 London time. A similar pattern was evident with GPB/CHF, sterling recovering earlier losses to end the day at circa 1.2986, having been as low as 1.2952. EUR/GBP ended the day at 0.8427, up approx 0.5%, having at one stage risen by circa 1%, after breaking through R3.
The UK's FTSE closed up marginally by 0.02% on Thursday, other European indices sold off; STOXX 50 down 0.61%, DAX down 0.36%, CAC down 0.32% and IBEX down 1.57%. The euro slipped by circa 0.2%, EUR/USD ending the day close to 1.086.
In Canada the Loonie initially fell versus several peers after Moody's downgraded several banks, the USD/CAD was down by 0.3% at one stage, however, the currency pair eventually recovered to end the day close to flat. The correlated rise in the price of oil, by circa 1% to $47.56 per barrel, helped drag the chief commodity currency up in later New York trading, versus its main peers. Gold recovered some of its recent significant losses, ending the day close to $1224 per ounce, up circa $8 on the day.
USA economic calendar data concerned various PPI readings, all beating forecasts, although it's debatable if rising producer prices are necessarily an economic benefit. Jobless claims over the past week in the USA and continuing claims both beat expectations; the weekly initial jobless claims coming in at 236k, from 238k the previous week. USA equities sold off in a relatively quiet trading day, SPX down 0.22%, DJIA down 0.11% and the Nasdaq down 0.22%
Economic calendar events for May 12th, all times quoted are London GMT time.
EUR G7 Finance Ministers Meet in Bari, Italy (Day 2)
06:00, currency impacted EUR. German Gross Domestic Product n.s.a. (YoY) (1Q P). GDP is predicted to have risen to 2.8%, from the 1.2% registered in Q4 2016.
06:00, currency impacted EUR. German Consumer Price Index (YoY) (APR F). CPI is forecast to remain unchanged at 2.0%.
09:00, currency impacted EUR. Euro-Zone Industrial Production w.d.a. (YoY) (MAR). The prediction is for a rise to 2.3%, from the 1.2% reading registered in Feb.
12:30, currency impacted USD. Consumer Price Index (YoY) (APR). CPI is predicted to fall to 2.4%, from 2.3% previously.
12:30, currency impacted USD. Advance Retail Sales (APR). The forecast is for an improvement to 0.6%, from -0.2% recorded in March.
14:00, currency impacted USD. U. of Michigan Confidence (MAY P). The prediction is for the reading of 97 in April to be repeated.
14:00, currency impacted USD. Business Inventories (MAR). The forecast is for a reading of 0.1%, from the 0.3% reading reported in Feb.
« MORNING ROLL CALL The importance of choosing the appropriate trading environment for a retail trader »