As Asian Markets Hit A Six Week High France Declares Its Recession Over…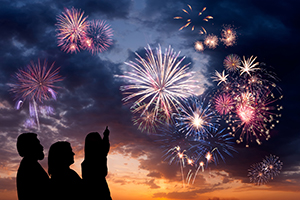 Bullish talk regarding the Chinese economy from the Chinese premier Li Keqiang and similar overtones from the Japanese government after Sunday's election result, caused a share rally in the Asian-Pacific markets in the overnight/early morning trading session.
Li Kegiang allayed fears that the Chinese economy was showing signs of exhaustion after such stellar gains over recent years. He stated to an assembled audience in Shanghai that the country's bottom-line target for economic growth remains at 7%. The comments came amid local reports that Beijing will now begin to drive domestic infrastructure projects and investments, such as in high-speed railways, rather than rely on the areas that have previously provided growth such as housing construction.
Tokyo's Cabinet Office also upgraded its economic outlook for the third month in a row, declaring that the Japanese economy was "steadily picking up", and moving towards a "self-sustainable recovery". Recent price developments indicate that deflation is easing according to the TCO. Following these bullish statements from both China and Japan China's CSI 300 rose 2.33%, driven by railway company shares, the Hong Kong Hang Seng closed up 2.85%% and the Nikkei closed up 0.85%. The ASX 200 closed up 0.30% whilst the NZX closed up 0.58%.
France sees recession ending
The latest data regarding France's economy has revealed optimism amongst industrial firms, the index has risen to its highest level for over a year. INSEE's monthly survey of industrial morale rose for the fourth month in a row, to 95. That's a rise on June's 93 print, and bettered analysts expectations. However, 100 is the long-term average. The broader measure of business confidence rose to 87, from 86.
Discover Your Potential With a FREE Practice Account & No Risk
Click To Claim Your Account Now!
As a consequence of this optimistic print France's finance minister declared that the French recession is now over. Speaking on a European radio station, Pierre Moscovici quoted the forecasts from the Bank of France and INSEE for growth of 0.2% in the second quarter of this year reversing the contraction of 0.2% in the first three months of 2013, which pushed France into its double dip recession.
UK Mortgage Figures
The UK's BBA, the British Bankers Association has published their latest mortgage lending figures this morning revealing that UK mortgage lending was up. There were 37,278 mortgages approved in June, a 17 month high, with lending reacting positively to the Treasury's recent support for mortgage lending schemes. Despite the improvement this number is less than half the peak mortgage lending witnessed in the years of 2007/2008.
Market Overview At 10:45 UK time
After such a positive overnight-early morning session in the Asian-Pacific region most European bourses continued the positive tone, in part due to the encouraging industrial production figures published by France, Europe's second largest economy. The UK FTSE is up 0.35%, the CAC is up 0.17%, the DAX is up 0.22%, IBEX up 1.69%, MIB up 1.12% and the Portuguese index, the PSI, has continued its significant gains of yesterday with a rise of over one percent in this morning's session. The DJIA equity index future is currently up 0.09%, whilst the Nasdaq equity index future is up 0.23% suggesting that U.S. markets will open positively.
Open a FREE Forex Demo Account Now To Practice
Forex Trading In A Real-live Trading & No-risk Environment!
Crude oil has fallen for a second day; NYMEX WTI is down 0.65% at $106.35 per barrel, whilst NYMEX nat gas is up 0.84% at $3.71. Precious metals have retraced some of the sustainable gains witnessed yesterday on the spot market; silver is down 1.58% on COMEX, whilst gold has fallen by 0.70% to $1329 per ounce.
Forex Focus
The Australian and New Zealand dollars continued their gains for a third day as rising commodity prices and a drop in FX volatility supported a demand for higher-yielding assets – the central bank base rates of both countries being out of step with other major developed economies. The Australian dollar added 0.1 percent to 92.57 U.S. cents in the Sydney session after rising 0.9 percent over the previous two days. It fell 0.1 percent to 92.12 yen. New Zealand's currency gained 0.2 percent to 79.81 U.S. cents after touching 79.91 on July 19th, the highest level witnessed since June 19th. It was little changed at 79.40 yen.
The U.S. currency fell 0.2 percent to 99.44 yen in the London session, rising from 99.15 yen, the lowest level observed since July 17th. It was little changed at $1.3196 per euro after yesterday touching $1.3218, the weakest level since June 21st. The yen gained 0.1 percent to 131.25 per euro.
Sterling was at $1.5363 after appreciating to $1.5384 yesterday, the strongest level since June 26th. Sterling is now trading at 85.86 pence per euro. Sterling has advanced 1.7 percent over the past three months, according to the Bloomberg Correlation-Weighted Index that tracks the ten developed-market currencies. The euro has risen 2.5 percent and the dollar has gained 0.9 percent.
« Mind The Gap; London trading session before the New York bell Mind The Gap; Mid Morning London Session Update Pre The New York Bell »