All eyes on the FOMC statement later today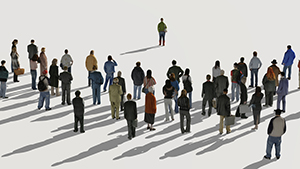 Many investors and traders will be keeping a 'weather-eye' on the FOMC meeting statement to be delivered by Ben Bernanke, he's due to begin his narrative at 2:00 PM USA time. Typically analysts and commentators will be looking for nuances and code in the language to determine if and when any changes to the current monetary easing of $85 billion per month will begin to take affect. Apologies in advance for using the word, but the key word of the day will be "tapering", which has become the financial mainstream media's euphemism for the Fed beginning to either force the USA equity markets off its drugs, into rehab, or possibly straight into cold turkey.
One aspect of his management that Bernanke should be commended for is his consistency; shortly after taking office he committed to do whatever it takes to keep equity values high. This latest round of quantitative easing has accomplished that, with the main USA equity markets reaching record levels this year. However, now his dilemma is how to withdraw the stimulus without causing an equity value crash raking with the 2007/2008 period and despite the claims otherwise the markets have not 'priced in' any form of tapering.
German retail figures fall as does Spain's
The latest retail figures published by Germany fell short of analysts' expectations, similarly the retail figures relating to Spain also missed the economists' polled consensus. In Germany the retail figures fell by 2.8% in real terms year on year according to the provisional results of the Federal Statistical Office (Destatis). Retail turnover in June 2013 in Germany decreased 1.0% in nominal terms and 2.8% in real terms compared with the corresponding month of the previous year. The number of days open for sale was 25 in June 2013 and 26 in June 2012. When adjusted for calendar and seasonal variations the June turnover was in nominal terms 1.2% and in real terms 1.5% smaller than that in May 2013. In Spain, retail sales have shrunk for three years, declining by 0.7% last month, meaning a 5.1% year-on-year decline last month.
Open a FREE Forex Demo Account Now To Practice
Forex Trading In A Real-live Trading & No-risk Environment!
German unemployment falls
Good news from Germany came in the form of the German unemployment numbers, The jobless data for June shows an unexpected 7,000 drop in the (seasonally adjusted) unemployment total, bringing the total of people out of work in Germany to 2.934m, leaving the jobless rate at 6.8%, close to its lowest level witnessed since reunification. The unemployment numbers for Europe will be released at 11:00 AM UK time and the anticipation is for the total to have crept from 12.1% to 12.2%. Unless the print is much worse this number will rate as a medium impact news event and is not expected to alter the current trend on the majority of securities.
French household consumption falls month on month
In June, households expenditure on goods in France decreased by 0.8% in volume after a 0.7% increase in May. Over the second quarter, they increased by 0.3% (after –0.2% in Q1 2013). The decline in June was attributable to a decrease in the consumption of energy products. Over the quarter, the growth in expenditure on durable goods and energy products offset the decline in consumption of food products. After an increase in May (+0.8%), households expenditure on durable goods decreased in June (–0.3%). They rose over the second quarter (+1.8%, after –3.2% in Q1).
Market overview at 10:00 AM UK Time
The Nikkei index closed 1.45% down in the overnight-early morning session. The Hang Seng closed down 0.32%, whilst the CSI closed up 0.17%. The ASX 200 closed up 0.09%. European bourses are mixed in the early part of the London session, the UK FTSE is up 0.43%, CAC is up 0.05%, DAX down 0.02%, IBEX down 0.12% and the MIB is down 0.41%. The DJIA equity index future is currently up 0.03% whilst the NASDAQ equity index future is up 0.05% suggesting a flat opening for New York. WTI crude on ICE has arrested its week long fall to be up 0.52% at $103.52 per barrel, NYMEX natural is up 0.35% at $3.44. COMEX gold is up 0.64% at $1333.30. Silver spot on COMEX is up 1.22% at $19.92.
Discover Your Potential With a FREE Practice Account & No Risk
Click To Claim Your Account Now!
Forex focus
Sterling lost 0.2 percent of its value to 87.20 pence per euro early in the London session after touching 87.26, the weakest level witnessed since March 13th. It looks set for a 2 percent decline during July. The U.K. currency dropped 0.2 percent to $1.5205. The four-day losing streak is in fact the longest witnessed since June 28th. Sterling has now weakened 1.4 percent in the past month, according to the Bloomberg Correlation-Weighted Index tracking the 10 most developed-nation currencies. The euro strengthened 0.7 percent and the dollar declined 1.4 percent.
The dollar was little changed at $1.3258 per euro and 97.94 yen early in the London session. Europe's seventeen nation shared currency traded at 129.85 yen.
The U.S. Dollar Index, tracking the greenback versus its ten other major peer currencies, rose 0.1 percent to 1,027.82, after advancing 0.4 percent in the previous two days. It dropped to 1,021.21 on July 29th, reaching the weakest level seen since June 19th.
The Aussie weakened by 0.5 percent to 90.18 U.S. cents after reaching 90.08 cents, the least since July 12th when it fell to a close on three-year low of 89.99.
« Mind The Gap; mid morning London session update pre New York's open Mind The Gap; mid morning London session update prior to the New York opening bell »