Sterling rises as the UK's MPC are unanimous in their policy ideals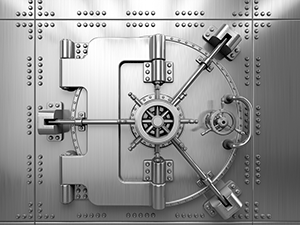 Sterling reacted positively, by gaining circa 70 pips, as news broke that The Bank of England's monetary policy committee voted 9-0 against more monetary easing (Q.E.). The two members who voted for an increase in the last meeting, Paul Fisher and David Miles, who suggested that the bond buying programme could be increased by £25 billion; appear to have changed their long held positions that extra stimulus is needed.
"An expansion of the asset purchase programme remained one means of injecting stimulus, but the Committee would be investigating other options during the month, and it was therefore sensible not to initiate an expansion at this meeting."
If policy makers had a preview of the data used to compile the Bank of England's summary of business conditions, this may have also swayed their decision as the UK's economic conditions may have taken a modest upturn.
Annual growth in the value of retail sales and consumer services had risen slightly over the first six months of the year, but remained modest. Activity in the housing market had continued to strengthen. Investment intentions continued to be largely aimed at raising efficiency, with very little large-scale capacity expansion under way. Manufacturing exports continued to grow at a moderate rate. Growth in manufacturing output for the domestic market had increased a little in recent months. Modest growth in business services turnover had continued.
UK unemployment numbers
The rate of UK unemployment has remained static over the last three months, this despite the slight fall in actual numbers of unemployed. Within the data is the claim that an extra 336,000 are now employed versus a direct comparison with the previous year. A difficult claim to prove given the record amount of workers who are now part time, self employed, or on what is being termed "zero hours contracts".
Discover Your Potential With a FREE Practice Account & No Risk
Click To Claim Your Account Now!
The employment rate for those aged from 16 to 64 was 71.4%, down 0.1 percentage points from December 2012 to February 2013 but up 0.6 from a year earlier. There were 29.71 million people in employment aged 16 and over, up 16,000 from December 2012 to February 2013 and up 336,000 from a year earlier. The unemployment rate was 7.8% of the economically active population, down 0.2 percentage points from December 2012 to February 2013 and down 0.3 from a year earlier. There were 2.51 million unemployed people, down 57,000 from December 2012 to February 2013 and down 72,000 from a year earlier.
Greek vote
The austerity vote, (the vote on economic matters to comply with the Troika's demands), in the Athens parliament is expected to be close this evening, but inevitably the answer will be a yes given how desperately Greece always needs that "next tranche of cash" from their gatekeepers – the Troika. Political analysts anticipate that the government will win narrowly. Samaras's coalition has 155 MPs out of the 300 in the parliament, after the small Democratic Left party left the government apparatus.
Market Overview
At the time of writing, 10:15 UK time, European indices have reversed their earlier gains to be in the red. The UK FTSE is down 0.26%, STOXX is down 0.26%, the CAC down 0.22%, the DAX down 0.23% and the IBEX is down 0.56%. The Athens exchange and the Portuguese index have broken rank; the ASE up 0.17% and the PSI up 0.30%.
Open a FREE Forex Demo Account Now To Practice
Forex Trading In A Real-live Trading & No-risk Environment!
The DJIA equity index future is currently down 0.18%, whilst the NASDAQ future is down 0.07%. ICE WTI crude is down 0.75% at $105 per barrel, Brent is down 0.72% at $107.49 a barrel. NYMEX nat gas is down 0.49% at $3.66 per therm.
Spot gold is down 0.51% at $1284 per ounce, silver is down 1.12% at $19.80. Copper is down 1.44% at $314. UK ten year bonds are up 6.45 the yield is now 2.32.
Forex focus
Sterling advanced versus the majority of its major currency peers as the BoE monetary policy committee minutes were published. Sterling rose 0.5 percent to $1.5233 at 9:35 a.m. London time. It also appreciated 0.5 percent to 86.44 pence per euro.
The Aussie dollar arrested its biggest consecutive two-day gain witnessed since November 2011 on speculation that RBA (the Reserve Bank of Australia) may cut interest rates to a record low next month and China's economy will slow. At a 2.75% base rate the view from many analysts at major investment banks is that the RBA has massive scope to lower rates in accordance with many central banks pursuing ZIRP policies before engaging in other practices such as monetary easing. Historically the Aussie is still very strong versus a basket of its major peers, investors would be advised to pull up a monthly chart of AUD/USD to see where the currency pair has been as recently as 2010.
The Aussie has lost 9.4 percent over the past three months, the biggest drop among 10 developed-nation currencies tracked by the Bloomberg Correlation Weighted Index. New Zealand's dollar has fallen 5.3 percent. The Australian currency fell 0.6 percent to 91.98 U.S. cents late in the Sydney trading session following a 2.3 percent, two-day gain. It was worth 91.59 yen from 91.69. New Zealand's dollar slipped 0.6 percent to 78.48 U.S. cents and bought 78.16 yen from 78.22.
« Mind The Gap; London session snapshot pre the New York bell Between The Lines; Morning Roll Call »