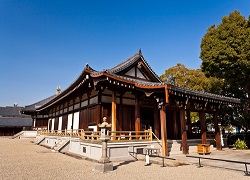 European markets are closed on Thursday for a bank holiday therefore volatility and trading activity in the markets will be 'thin'. In the overnight session yen reached a six year low versus the greenback as investors speculate that the BOJ will continue to maintain its stimulus (of circa $66 billion per month) whilst the USA will rein in their monetary easing programme after the Fed's taper began in December. Overnight Japan's housing starts publication came in ahead of expectations at 14.1% up, suggesting that the economic stimulus is trickling down as private infrastructure projects gain momentum.
Investors' attention will turn to the USA weekly claimant count this afternoon, with the expectation that unemployment claims will rise to 382K the week, some 30K above the 2012 figure and above the weekly average.
Japan Nov. Housing Starts Tops Forecast
Japan's housing starts rose in November, data released by the Ministry of Land, Infrastructure, Transport and Tourism showed Thursday. Housing starts grew 14.1 percent year-on-year, following a 7.1 percent increase in the previous month. Economists were looking for a gain of 9.2 percent. The annualized number of housing starts totalled 1.033 million, down from 1.037 million in October. Economists had forecast a figure of 989,000. Construction orders at big 50 firms grew just 2.2 percent in November, after a 61.1 percent surge in the previous month.
Unemployment claims in the USA are expected to remain high
On Thursday the latest weekly unemployment claimant count from the USA is published; analysts are anticipating a print of 382K from the previous month's 379K which may be adjusted upwards. It must be noted that, despite protestations otherwise from the USA financial mainstream media, this weekly claimant figure has consistently risen throughout 2013. The corresponding claimant count on December 27th 2012 was 350K, suggesting that unemployment is still a significant issue within the USA domestic economy.
Thursday sees a raft of data from Japan; household spending is expected to rise 1.9% from 0.9% the previous month. The unemployment rate for Japan is expected to come in at 3.9% for December a tick lower than the 4.0% of the previous month. Preliminary industrial production data from Japan is anticipated to come in at 0.6% from the previous month's figure of 0.5%. Retail sales in Japan are expected to rise to 2.9% monthly from the previous month's figure of 2.4%. National CPI is expected in at 1.1% from the 0.9% the previous month.
Market snapshot at 10:00 am UK time
The Nikkei 225 climbed 0.8 percent, extending its rally this year to 54 percent, the most among major developed markets. Japan's Nikkei 225 (NKY) Stock Average closed above 16,000 at 16174 for the first time in six years as the weaker yen boosted exporter earnings prospects. The CSI 300 closed down 1.73%, the Hang Seng closed up 1.13%.
NYMEX WTI oil is up marginally by 0.01% at $98.23 per barrel, NYMEX nat gas is up 0.88% at $4.46 per therm, COMEX gold is up 0.21% at $1205.80 per ounce, with silver on COMEX up 0.-8% at $19.52 per ounce.
Forex focus
The yen fell 0.4 percent to 104.78 per dollar late in Tokyo time from yesterday, after earlier reaching 104.84, the weakest level since October 2008. Japan's currency dropped 0.4 percent to 143.38 per euro, after sliding to a five-year low of 143.45. The shared currency was little changed at $1.3685. The yen weakened to a five-year low versus the dollar amid speculation the Bank of Japan will continue unprecedented stimulus while the Federal Reserve pares quantitative easing as the U.S. economy recovers. Japan's central bank is buying more than 7 trillion yen ($66.8 billion) of government bonds each month in an attempt to end 15 years of deflation. Australia's dollar slumped 0.5 percent to 88.83 U.S. cents, and fell 0.2 percent to NZ$1.0880.
Bonds
The yield on the benchmark 10-year note fell two basis points, or 0.02 percentage point, to 2.96 percent late afternoon in Tokyo. It touched 2.98 percent on Dec. 24th, the most since Sept. 6th when the yield rose to as high as 3.01 percent, a level unseen since July 2011. The 2.75 percent security due November 2023 added 1/8, or $1.25 per $1,000 face amount, to 98 6/32. Treasuries ended a two-day drop as subdued growth in consumer prices bolstered the case for the Federal Reserve to keep borrowing costs at record lows.
« Trader New Year resolutions USA unemployment claims print better than anticipated on Thursday »