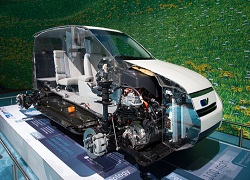 As Friday develops we're beginning to witness a sense of 'normality' returning to the markets after the Xmas holiday. Key relevant data is beginning to be published. Markit Economics published its PMI on Japan's manufacturing sector indicating that the level had reached a 7.5 year high. New order and employment growth in the region grew strongly. The Nikkei failed to respond to this encouraging data, perhaps investors fear that Japan's finance minister will cut off the BOJ QE lifeline on good data, nevertheless yen recovered slightly, having posted 6 year lows versus the USD recently.
France appears to be teetering on the edge of another recession, the disappointing unemployment data has done nothing to dispel the belief that the country will slip back into recession having posted only 0.1% GDP growth recently. Approx 10.5% of the working population are currently jobless.
Both the UK and USA mainstream media are busily peddling the good news story that is retail. A USA 'footfall' firm is claiming that retail sales in the USA is up 3.6% over the Xmas holiday period, meanwhile similar data in the UK suggests that shopper density has increased by 1.5% over the same period. As always with retail sales the mantra of "turnover being reality, profit being reality" is at the forefront of many investors' and analysts' thinking; will the increased sales and the increased shoe leather on the pavements actually lead to increased profitability in the stores and chain stores? Or have retailers panicked and panicked early in a desperate attempt to prevent unsold goods piling up on the shelves and in their warehouses?
French unemployment rises to 3.29m
The new figures bring the number of unemployed in mainland France to 3.29 million, taking it to more than 10.5% of the working population. The small rise in November was marked in all age groups, including the under-25s, who have been targeted by a new government contract scheme.
Japan: Sharpest improvement in operating conditions in nearly seven-and-a-half years
December saw business conditions at Japanese manufacturers improve at the sharpest pace since July 2006. The rates of output and new business growth eased slightly from November, but nevertheless both remained sharp. Reflecting the recent strength of production and new order growth, employment expanded at the sharpest rate since June 2007. Meanwhile, output prices rose at the sharpest pace since November 2008. Input cost inflation followed a similar pattern in December, accelerating to a 33-month high.
The headline seasonally adjusted Markit/JMMA Purchasing Managers' Index, a composite indicator designed to provide a single figure snapshot of the performance of the manufacturing economy, posted at 55.2 in December, up from 55.1 in November. This signalled that operating conditions in the Japanese manufacturing sector improved at the sharpest pace since July 2006.
US Holiday Sales Rise 3.5%, SpendingPulse Says
U.S. retail sales rose 3.5 percent during the holiday season this year, helped by deep discounts at malls and purchases of children's apparel and jewellery, MasterCard Advisors SpendingPulse said. Sales of holiday-related categories, such as clothing, electronics and luxury goods, rose 2.3 percent from Nov. 1st through Dec. 24th compared with a year earlier, the New York-based research firm said today. SpendingPulse tracks total U.S. sales at stores and online via all payment forms.
According to UK retail data company Springboard, there was a tentative bounce-back across the UK from last year, with visits to out-of-town sites driving the increase in footfall and 12% more visitors to retail parks than last year. Shopping centres were up 11% but high streets continued to suffer, with a 7% drop, and total footfall across all outlets rose 1.5%.
Market snapshot at 10:00 am UK time
The ASX 200 closed down marginally by 0.06%, the CSI 300 was up 1.68%, the Hang Seng was up 0.27% and the Nikkei closed up marginally by 0.03% in the overnight session. Euro STOXX is up 0.67%, CAC up 0.60%, DAX up 0.71% and the UK FTSE up 0.47%.
Looking towards New York open the DJIA equity index future is currently down 0.09%, SPX down 0.11% and the NASDAQ future is down 0.03%. NYMEX WTI oil is up 0.09% at $99.64 per barrel, NYMEX nat gas is down 0.20% at $4.40 per therm, COMEX gold is up 0.05% at $1212.90 per ounce with silver up 2.34% at $19.94 per ounce.
Forex focus
The dollar fell by 0.5 percent to $1.3763 per euro early in London from yesterday. It slipped 0.1 percent to 104.73 yen after earlier reaching 105.03 for the first time since October 2008. The yen fell 0.4 percent to 144.10 per euro after touching 144.24. The dollar fell against most of its major peers amid speculation recent gains were excessive.
The pound rose 0.4 percent to $1.6482 early London time after climbing to $1.6485, the highest since August 2011. The U.K. currency slipped 0.2 percent to 83.58 pence per euro, after appreciating to 82.53 pence on Dec. 2, the strongest level since Jan. 11. The pound rose to its strongest level in more than two years versus the dollar amid rising confidence in Britain's economic recovery, boosted by a revival in the housing market and falling unemployment.
Bonds
The UK 10-year gilt yield rose two basis points, or 0.02 percentage point, to 2.997 percent, approaching 3 percent for the first time since September.
The USA benchmark 10-year yield was little changed at 2.99 percent early in London. The price of the 2.75 percent notes due in November 2023 was 97 30/32. The yield increased to 2.998 percent yesterday, the highest level since Sept. 6th. Treasury 10-year yields were within one basis point of the highest level in three months as signs of a quickening U.S. recovery boosted speculation the Federal Reserve is moving toward raising interest rates.

« Thinking of changing broker in 2014? What to look out for and why the grass isn't always greener on the other side of the road Trend analysis week beginning December 29th »