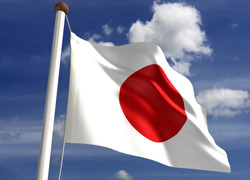 In a relatively quiet news day, due to the USA and Canada markets being closed for a bank holiday, the Greek parliament no confidence vote ended in a damp squib for the party that brought the motion. Japan's current account balance was boosted massively by its export business smashing analysts' expectations by some considerable margin. Analysts had expected a reduction of export business, but the figures have proved otherwise; the huge stimulus programme, that has devalued the yen to recent lows, has proven to deliver an intended consequence as importers suck in high value Japanese products with an increased appetite.
Japan's current account balance boosted by exports suggesting Abenomics may be working…
Asian markets were mostly higher the overnight session, with Japanese stocks gaining after Friday's better-than-expected US jobs data caused the dollar to strengthen versus the yen.
Japan's current account balance rose by 14.3 per cent from a month earlier to ¥587.3bn boosted by rising exports of motor vehicles and an increase in overseas earnings, according to new data from the country's Ministry of Finance. Economists polled had forecast a 10 per cent decline in the current account balance to ¥400.8bn.
Italian industrial production has fallen for 10 quarters in a row, despite a small improvement in September.
Statistics body ISTAT reported this morning that industrial output across Italy shrank by 1.0% in the third quarter of 2013, despite inching up by 0.2% in September. For the first nine months of 2013, total output has shrunk by 3.9% as Italy's economy suffered its deep, ongoing recession.
Market snapshot at 10:00 am UK time
In the overnight session the ASX 200 closed down 0.25%, the CSI up 0.34%, the Hang Seng up 1.43% and the Nikkei up 1.30%. Looking at European markets the UK FTSE is down 0.03%, CAC down 0.12%, DAX down 0.10%, with the IBEX down 0.61%.
The DJIA equity index future is down 0.08%, SPX down 0.12% and NASDAQ down 0.08% suggesting at this time the USA bourses will open down moderately.
NYMEX WTI oil is down 0.06% at $94.54 per barrel, NYMEX nat gas is up 0.11% at $3.56 per therm. COMEX gold is down 0.04% at &1254.10 per ounce with silver up 0.15% at $21.35 per ounce.
Forex focus
The dollar was at 99 yen late in Tokyo after climbing by 1 percent to 99.05 on Nov. 8th. It has gained 1.7 percent over the past two weeks. The U.S. currency was little changed at $1.3363 per euro. Europe's 17-nation currency fell 0.1 percent to 132.29 yen. The dollar held a two-week gain versus the yen before Federal Reserve officials speak amid signs the U.S. economy may be strong enough for the central bank to taper monetary stimulus.
The Aussie was at 93.83 U.S. cents from 93.85 on Nov. 8th, when it touched 93.53, the weakest since Oct. 2nd. It had fallen 1.5 percent over the previous two sessions. New Zealand's dollar gained 0.3 percent to 82.82 U.S. cents, rebounding from a 1.5 percent two-day drop.
Sterling traded at $1.6008 early London time. The pound was at 83.54 pence per euro after appreciating to 83.01 pence on Nov. 7th, the strongest level since Jan. 17th. It gained 1.5 percent versus the common currency last week, the most since the period ended April 26th. The pound was little changed versus the dollar and euro before the Bank of England releases its quarterly inflation report this week.
Sterling has gained 5 percent in the past six months, the best performer among 10 developed-nation currencies tracked by Bloomberg's Correlation-Weighted Indices. The euro climbed 3.5 percent and the dollar rose 0.3 percent. U.K. gilts lost 3.4 percent this year through Nov. 8th. German bonds dropped 1.4 percent and U.S. Treasuries declined 2.7 percent.
Bonds
Australia's benchmark 10-year bond yield rose eight basis points, or 0.08 percentage point, to 4.21 percent in Sydney. It earlier touched 4.25 percent, the highest level since Oct. 16th. Yields on three-year notes gained five basis points to 3.12 percent. Australia's bond yields climbed, extending the steepest rise this quarter among developed markets, due to signs of economic growth in China and the U.S. New Zealand's dollar gained on the outlook for milk production.
« Trend analysis for the week beginning November 10th EC may probe the German trade surplus, whilst UK inflation may fall to 2.5% »