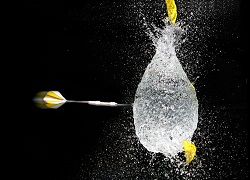 Germany's economy and its banking sector featured significantly in the morning news items. Producer prices in German factories fell slightly by 0.1% on an annual basis compared to the same period last year. As to whether or not this print will begin to herald the beginnings of 'deflation concern' stories in the mainstream media, or it'll be regarded as Germany's economy improving, we'll have to wait and see.
In other Germany related news Deutsche bank, one of the largest institutional forex traders globally, witnessed its share price fall by circa 4% in early trade this morning, after falling approx. 3% last week, as it reported a surprise loss for the quarter of €1.15 billion. Litigation and restructuring were blamed for the fall.
Early morning we received data concerning China's economy. The overall GDP figure slipped a tick to 7.7% annual growth. Whilst industrial production fell to 9.7% annually from the 10% previously posted. Retail sales remained static at 13.8% up annually. The news impacted on the ASX 200 given Australia's strong correlation with China, and also many Asian indices.
From New Zealand house price data was published just as the country experienced an earthquake. Prices have edged up by $2,000 in the latest month, beating the recorded highs posted late 2013. Sales volume has fallen however, down 18.3% in December versus November. The falling sales volume could be suggesting that buyers may have reached a natural point of exhaustion and cannot afford the high prices currently.
Australia published its latest inflation data overnight and the print came in at 0.7% up. This data provides a monthly look at consumer inflation and is designed to mimic the quarterly government-released CPI data. Full reports are only available to Melbourne Institute subscribers.
In Japan the revised industrial production data was published overnight by METI, the figure disappointed analysts' expectations slightly by coming in at -0.1%, down from the previous month's figure of +0.1%.
Ireland continues to be a positive focus for financial news over recent weeks, it's ten year bonds are now at circa 3.29%, only 0.3% or thereabouts over what counties such as the UK and USA are paying for debt.
German Producer prices in 2013: –0.1% on 2012
In 2013 the index of producer prices for industrial products (domestic sales) for Germany fell slightly by 0.1% on an annual average from the preceding year, as reported by the Federal Statistical Office (Destatis). A year before the index had been up 1.6%. In December 2013 the index of producer prices for industrial products fell by 0.5% from the corresponding month of the preceding year. While prices of consumer non-durable goods increased by 1.5% prices of intermediate goods were 1.8% low and energy 1.1% low compared with December 2012.
Deutsche Bank drops 4% in morning trade after profit warning
Deutsche Bank has reported a surprise loss for the fourth quarter of 2013. Overall Deutsche said it posted a pre-tax loss of 1.153bn euros for the final quarter of 2013. The bank said that litigation costs and restructuring had weighed heavily on its financial performance. Litigation costs mounted up to 528m euros (£435.3m) for the period, while revenue fell 16%. At the end of last week the company's shares closed down 3% in New York after reports of a profit warning rattled already anxious investors.
Mixed Price Data and Softer Volumes in December New Zealand Housing Market
REINZ, the most up to date source of real estate data in New Zealand, announced today that there were 5,688 dwelling sales in the month of December, down 1.1% on December last year and down 18.3% compared to November. The national median price increased $2,000 compared to November to $427,000, a new record median high. Waikato/Bay of Plenty, Manawatu/Wanganui, Taranaki, Nelson/Marlborough and Canterbury/Westland all reach new high median prices.
China's expansion fades in the fourth quarter of 2013
China's economic growth slowed in the fourth quarter as gains in factory output and investment spending eased last month, sapping momentum whilst a credit clampdown adds pressure on the outlook for this year. Gross domestic product rose 7.7 percent in the October-December period from a year earlier and 1.8 percent from the prior quarter, the National Bureau of Statistics said today in Beijing.
Market snapshot at 10:00 am UK time
In the overnight/early morning trading session the ASX 200 closed down 0.20%, the CSI 300 closed down 0.57%, the Hang Seng closed down 0.88%. The Nikkei closed down 0.59%.
In Europe the main bourse indices have opened down; euro STOXX down 0.29%, CAC down 0.15%, DAX down 0.45% and the UK FTSE down 0.09%.
NYMEX WTI oil is down 0.74% at $93.68 per barrel, with NYMEX nat gas down 1.23% at $4.27 per therm. COMEX gold is up 0.18% at $1254.20 per ounce, with silver on COMEX down 0.29% at $20.31 per ounce. West Texas Intermediate crude fell from its highest closing price in two weeks after government data showed that industrial output slowed last month in China, the world's second-biggest oil consumer. Factory production rose by 9.7 percent, according to China's National Bureau of Statistics, lower than the median estimate of 9.8 percent.
Large speculators reduced bullish bets on WTI by 17,455 futures and options combined to 229,722 in the week ended Jan. 14tb, according to the Commodity Futures Trading Commission.
Forex focus
The dollar was little changed at $1.3538 per euro early in London time from Jan. 17th, after earlier reaching $1.3508, the strongest since Nov. 25th. The yen gained 0.2 percent to 140.93 per euro, and advanced 0.2 percent to 104.11 versus the greenback.
The Dollar Spot Index, tracking the U.S. currency versus 10 major counterparts, was little changed at 1,031.32, after touching 1,032.84 on Jan. 17th, the highest since Sept. 9th. The dollar touched its strongest since November versus the euro amid speculation the Federal Reserve will continue reducing stimulus as the U.S. economy improves.
Australia's dollar rose 0.2 percent to 87.94 U.S. cents, after earlier dropping to 87.57, a level unseen since July 2010. It slid 0.1 percent to 91.56 yen after reaching 91.05, the weakest since Oct. 8.
Gross domestic product in China, the world's second-largest economy and Australia's biggest trading partner, slowed to 7.7 percent in the fourth quarter from a year earlier. Economists polled predicted 7.6 percent growth.
New Zealand's currency dipped after a 6.3 earthquake struck the North Island, shaking the capital Wellington. There were no immediate reports of injury. The kiwi dollar was 0.1 percent lower at 82.51 U.S. cents, after losing as much as 0.3 percent.
Bonds briefing
Ireland's 10-year yield dropped 16 basis points, or 0.16 percentage point, to 3.29 percent early London time, the lowest since Jan. 7th. The 3.4 percent bond maturing in March 2024 rose 1.34, or 13.40 euros per 1,000-euro ($1,355) face amount, to 100.98.
Ireland's 10-year bonds rose for a fourth day as the nation's credit rating was restored to investment grade by Moody's Investors Service, adding to signs of improved confidence in the euro-area's most indebted nations.
« Trend/swing trading analysis for the week beginning January 19th Germany's constitutional court is due to publish its findings regarding the ECB's OMT (outright market transactions) programme »