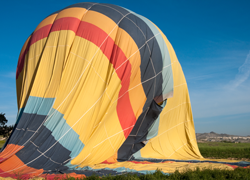 After the ECB's base rate cut of 0.25% last week many analysts, including yours truly, believed that the ECB wouldn't stop there and would pile on the rhetoric and deliver threatening narrative of more interest rate cuts in order to weaken the euro, which the ECB regard as too high and potentially damaging for export driven business. The 'talk' will probably precede any action, with the ECB hoping that the rumours will cause enough of a sell off in the euro as it's incredibly difficult (and risky) to voluntarily enter negative rate territory.
The ECB may also crank up the deliverance of their LTRO programme for the banks, some of whom may still have liquidity issues based on the recent stress tests. The ECB's Asmussen says that the ECB has not yet reached limit on what it can do on interest rates depending on inflation developments according to a German newspaper.
Bank of France issues new forecasts
New economic forecasts from the Bank of France have been published this morning. It predicts that the French economy will grow by 0.4% in the final three months of 2013. We will discover on Thursday how France has performed in the third quarter of this year, when new eurozone GDP data is released. Economists reckon that French output rose by a mere 0.1% in Q3, a slowdown from the 0.5% recorded between April and June. With S&P downgrading France last week.
UK inflation data released
UK inflation has dropped to its lowest level since September 2012. The Consumer Prices index came in at just 2.2% in October, tumbling from 2.7% the previous month and much lower than economists had expected. The largest contributions to the fall in the rate came from the transport (notably motor fuels) and education (tuition fees) sectors. The other main consumer price indices moved in a similar fashion. CPIH grew by 2.0% in the year to October 2013, down from 2.5%. RPIJ grew by 1.9%, down from 2.5%.
UK House Price Index September 2013 shows prices up 3.8% year on year.
The UK house price index level (184.9) has dropped back slightly from the peak last month (186.0). However, annual UK price growth has continued to increase due to larger falls in property prices in September 2012. In the 12 months to September 2013 UK house prices increased by 3.8%, up from a 3.7% increase in the 12 months to August 2013. House price growth remains stable across most of the UK, although prices in London are increasing faster than the UK average. The year-on-year increase reflected growth of 4.2% in England and 1.4% in Wales, offset by falls of 1.1% in Scotland and 1.5% in Northern Ireland.
German Consumer prices in October 2013: +1.2% on October 2012
Consumer prices in Germany rose by 1.2% in October 2013 compared with October 2012. The inflation rate as measured by the consumer price index thus decreased again (September 2013: +1.4%). The last time a lower rate of inflation was observed was in August 2010 (+1.0%). Compared with September 2013, the consumer price index was down 0.2% in October 2013. The Federal Statistical Office (Destatis) thus confirms its provisional overall results of 30 October 2013. The moderate inflation rate in October 2013 was mainly due to the price development of mineral oil products (−7.0% on October 2012).
German Wholesale prices in October 2013: –2.7% on October 2012
The index of selling prices in wholesale trade was down 2.7% in October 2013 on October 2012, as reported by the Federal Statistical Office (Destatis). Compared with September 2013, the index of wholesale prices fell by 1.0% in October 2013.
Forex focus
The yen dropped 0.5 percent to 99.69 per dollar early in London, the weakest since Sept. 13th. It fell 0.4 percent to 133.42 per euro. The dollar rose 0.2 percent to $1.3386 per euro. The pound gained 0.2 percent to A$1.7109 after climbing 1.7 percent in the past five sessions. The yen slid to its lowest level in eight weeks versus the dollar as the gap between yields on Japanese and U.S. 30-year bonds widened to the most since 2011 amid signs of stabilization in the world's largest economy.
Australia's currency declined 0.3 percent to 93.30 U.S. cents after a report from National Australia Bank Ltd. showed business confidence fell to 5 in October from 12 the previous month.
The pound dropped 0.1 percent to $1.5968 early London time after falling to $1.5951, the lowest since Nov. 5th. Sterling was at 83.88 pence per euro after appreciating to 83.01 pence on Nov. 7th, the strongest level since Jan. 17th. The pound fell for a third day versus the dollar before a report that economists said will show U.K. inflation accelerated at a slower pace last month.
Bonds & Gilts
The yield on benchmark 10-year Treasuries added three basis points to 2.77 percent early in London after earlier touching 2.776, the most since Sept. 18th. The price of the 2.5 percent note due August 2023 fell 1/4, or $2.50 per $1,000 face amount, to 97 22/32. The 30-year Treasury yield reached 3.882 percent, the highest level seen since Sept. 11th. Longer-term Treasuries are set to deliver the world's biggest loss for sovereign debt this year as stronger-than-expected economic data out of the U.S. adds reasons for the Federal Reserve to reduce their asset purchases.
« Can you actually live off trading FX? When reality bites and hurts… The UK low inflation figures only tell half the story… »