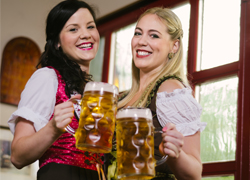 The PMIs published for various member states of the Eurozone (and the EZ itself) have been published in the morning European trading session and the numbers point towards a sustained, but slow recovery in the Eurozone area. Spain's manufacturing PMI came in at 50.9, up from 50.7, whilst Italy's came in at 50.7 down from 50.8 in the previous month.
The Sentix index has provided a surprise reading this month; the figure for Europe coming in at 9.3 up from 6.1 the previous month. This leading sentiment index is a leading indicator of economic health, investors and analysts are highly informed by virtue of their job, and changes in their sentiment can be an early signal of future economic activity. It comprises a survey of  approx. 2,800 investors and analysts which asks respondents to rate the relative 6-month economic outlook for the Eurozone.
Australia's retail figures post a rise whilst house prices rise severely year on year
Australia's retail figures rose by 0.3% in September. This follows a rise of 0.3% in August 2013 and a rise of 0.2% in July 2013. The seasonally adjusted estimate rose 0.8% in September 2013. This follows a rise of 0.5% in August 2013 and a rise of 0.1% in July 2013. Australian turnover rose 2.6% in September 2013 compared with September 2012. The following industries rose in trend terms in September 2013: Clothing, footwear and personal accessory retailing (1.3%), Food retailing (0.2%), Household goods retailing (0.4%), Cafes, restaurants and takeaway food.
Australia's house prices have risen 7.6% year on year. Price index for established houses for the eight capital cities rose 1.9% in the September quarter 2013. The capital city indexes rose in Sydney (+3.6%), Melbourne (+1.9%), Brisbane (+1.2%), Perth (+0.2%), Hobart (+1.4%) and Darwin (+0.4%) and fell in Canberra (-1.2%) and Adelaide (-0.6%). Preliminary estimates show that the price index for established houses for the weighted average of the eight capital cities rose 7.6%.
Euro-zone manufacturing recovery continues at the start of the final quarter
The eurozone manufacturing sector carried its modest third quarter recovery into the final quarter of the year. Though modest overall, growth continued to come from a broad base with expansions signalled in all but two of the nations covered by the survey. Only France and Greece saw deteriorating conditions, while rates of growth accelerated in Austria, Germany, Ireland and Spain. At 51.3 in October, edging higher from 51.1 in September, the seasonally adjusted Markit Eurozone Manufacturing PMI signalled an improvement in overall operating performance for the fourth straight month.
Solid expansion of German manufacturing output in October
Manufacturers in Germany highlighted increased production and new order volumes across the sector during October. As a result, the final seasonally adjusted Markit/BME Germany Manufacturing Purchasing Managers' Index posted 51.7, up from 51.1 in September and above the neutral 50.0 threshold for the fourth consecutive month. The latest reading was broadly in line with the long-run series average (51.8) and indicated a moderate improvement in overall business conditions.
Sentix – Germany hits a new high
In November, the composite index for the euro zone rises by 3.2 to now 9.3 points. This is its highest value since May 2011 and the strongest increase among all regions. Investors have become especially upbeat concerning the economic situation. For Germany, the composite index also improves. Here, the 6-month expectations are more important for the overall improvement. They have now reached their highest reading since the beginning of the sentix survey for Germany in 2009.
Market snapshot at 10:00 am UK time
The Nikkei index closed down 0.88% in the overnight/early morning session, the Hang Seng closed down 0.26% whilst the CSI closed down 0.19%. The ASX 200 closed down 0.38%. European markets are up in early trade; the STOXX index up 0.37%, FTSE up 0.52%, CAC up 0.44%, DAX up 0.41%, the Portuguese index is up the most by 0.76% in early trade.
ICE WTI oil is up 0.18% in early trade at $94.78 per barrel, with NYMEX natural down 1.96% at $3.44 per therm. Gold on COMEX is up 0.13% at $1314.91 per ounce with silver down 0.60% on COMEX at $21.70 per ounce.
Forex focus
The euro was little changed at $1.3504 early in London time after falling to $1.3442, the weakest level since Sept. 18th. It slumped 2.3 percent last week. The common currency was little changed at 133.11 yen. The dollar was at 98.59 yen from 98.67 last week. The euro fell to a six-week low versus the dollar before European Central Bank Executive Board member Joerg Asmussen speaks in the run-up to a policy meeting this week amidst speculation further stimulus will be needed.
The Aussie gained 0.7 percent to 95.02 U.S. cents after falling to 94.22 cents on Nov. 1st, the weakest level seen since Oct. 14th. The Australian dollar gained for the first time in three days after the Bureau of Statistics said retail sales grew at the fastest pace in seven months, adding to prospects the Reserve Bank will refrain from cutting interest rates early Tuesday morning UK time.
Bonds
The yield on the benchmark 10-year note fell one basis point, or 0.01 percentage point, to 2.61 percent early in London. It added 12 basis points in the three days through Nov. 1st, when it touched 2.63 percent, the highest since Oct. 17th. The 2.5 percent note due August 2023 gained 3/32, or 94 cents per $1,000 face amount, to 99 1/32. Treasury 10-year yields snapped a three-day advance before two voting members of the Federal Reserve's policy-setting committee speak today as investors speculate when the Fed will slow stimulus.
« Trend analysis for week beginning November 3rd Not giving up or giving in, keeping your motivation high and what signs to look out for that you're still on the right track… »