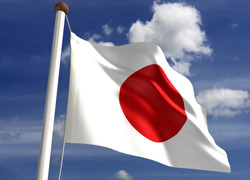 Asian Pacific bourses rose in the overnight-early morning session led by Japan, however, Greater China equity markets lost their gains after the world's second-largest economy reported its slowest quarterly growth since late 2012. The mood across the rest of the region was positive after the S&P 500 swung out of negative territory early in the New York session to close 0.7 per cent higher. European bourses have opened up positively, most notably the DAX was up over one percent in early trading before sliding back slightly.
Chinese growth slowed sharply in the first quarter of the year, adding pressure on Beijing to provide a fresh round of government stimulus to prop up slowing growth in the world's second-largest economy. In the three months to the end of March, China's GDP expanded 7.4 per cent from the same period a year earlier, a slowdown from 7.7 per cent growth in the fourth quarter, but greater than the 7.2 per cent pace that some analysts had predicted.
Ukrainian forces late on Tuesday launched special operations to dislodge pro-Russian forces from at least two cities in east Ukraine, with the acting president saying troops had retaken a provincial airport. A senior Russian official immediately warned that Moscow was "deeply concerned" by Russian media reports of casualties in the operations.
Japan's government will cut its economic assessment for the first time in almost a year and a half, reflecting concern about the blow to consumption from this month's sales-tax increase, the Nikkei newspaper reports.

China's Growth Slows to Six-Quarter Low
China's expansion slowed to the weakest pace in six quarters, testing leaders' commitment to keep reining in a credit boom and pollution as risks mount of missing a 7.5 percent annual growth target. Gross domestic product rose 7.4 percent in the January -to-March period from a year earlier, the National Bureau of Statistics said today in Beijing, compared with the 7.3 percent median estimate in a Bloomberg News survey of analysts. Industrial production increased 8.8 percent in March, less than projected, while first-quarter fixed-asset investment trailed estimates.
New Zealand Consumers Price Index: March 2014 quarter
In the March 2014 quarter, compared with the December 2013 quarter: The consumers price index (CPI) rose 0.3 percent. Cigarettes and tobacco (up 10.2 percent) was the main contributor, following an 11.28 percent rise in excise duty in January. Housing and household utilities rose 0.7 percent, reflecting higher prices for purchase of newly built houses, rentals for housing, and property maintenance. Seasonally lower prices for international air fares (down 10 percent), vegetables (down 5.8 percent), and package holidays (down 5.9 percent) were the main downward contributors.
Market snapshot at 9:00 am UK time
The ASX 200 closed up 0.60%, the CSI 300 up 0.14%, the Hang Seng is down 0.06%, whilst the Nikkei closed up 3.01%. Euro STOXX is up 0.85%, CAC up 0.72%, DAX up 0.64% and the UK FTSE up 0.55%.
Looking towards the New York open the DJIA equity index future is up 0.43%, SPX up 0.43%, the NASDAQ future is up 0.47%. NYMEX WTI oil is up 0.13% at $103.89 per barrel with NYMEX nat gas down 0.61% at $4.54 per therm. COMEX gold is down 1.90% at $1302.30 per ounce with silver down 2.45% at $19.52 per ounce.
Forex focus
The yen slid 0.3 percent to 102.27 per dollar in London from yesterday, following a three-day, 0.4 percent decline. It dropped 0.4 percent to 141.40 per euro. The dollar was little changed at $1.3827 per euro and is up 0.4 percent this week.
The Bloomberg Dollar Spot Index, which tracks the U.S. currency against 10 major peers, was little changed at 1,009.63.
The Aussie traded at 93.73 U.S. cents from 93.62 after earlier dropping as much as 0.3 percent. It tumbled 0.7 percent yesterday, the most since March 19th. New Zealand's kiwi dollar slid 0.5 percent to 85.98 U.S. cents.
The yen fell against all but one of its 16 major peers and the Australian dollar erased an earlier loss after data showed China's economic growth slowed less than forecast, spurring demand for higher-yielding assets.
Bonds briefing
Ten-year yields were little changed at 2.63 percent early in London. The price of the 2.75 percent security due in February 2024 was 101. Thirty-year yields dropped to 3.43 percent yesterday, the lowest level since July.
Japan's 10-year yield was little changed at 0.605 percent. Australia's declined to as low as 3.95 percent, the least in 10 weeks.
Treasuries are the best-performing government bonds this month as Russia's prime minister said Ukraine risks civil war, driving demand for the safest assets.

« Where should I put my stop loss? Main USA indices rise as investors translate Janet Yellen's speech as positive for markets »