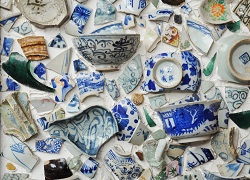 With the news published over the weekend, that China had missed its export target by some distance and exports had fallen by eighteen percent, we were always guaranteed that the Asian bourses would open in the red and with increased volatility…
However, not to be left out, Japan also published some disastrous data concerning its current account deficit, which reached a record level not seen since 1985. Quite an impressive condemnation of the Abenomics programme, that has at its heart the 'money printing' exercise that the BOJ and the Japanese govt. are currently engaged in.
Whilst on the subject of money printing the BIS, bank of international settlements, published some fascinating 'sit up and take notice' data regarding the amount of money in circulation and moreover what's been created since the 2007/2008 banking crises broke. Global debt is up 30%+ at over $100 trillion since 2007 and the value of equities has fallen by circa $4 trillion since.
It'd be an interesting to see that data overlapped with global growth since 2007. What is for sure is that, despite the likes of the SPX reaching record highs over recent weeks, the value of equities has not correlated positively with the data. Begging the question, "where has all that extra $30 trillion gone?" Is it 'parked' in socially useless offshore vehicles, or projects for the social good, such as creating much needed infrastructure projects and housing?
The French industrial production figure rose by 0.7% in January, this lift in performance was the primary reason the CAC index rose by 0.45% in early trading. This figure is laudable given the French attempts to get 'ahead of the curve' of their deep recession. A manufacturing and production lead recovery could be on the radar.
Japan's 4Q GDP growth has been revised downwards to 0.7% with the 1 per cent figure only approx. one third of what analysts polled had forecast. The 0.7 per cent expansion is the weakest growth since December 2012, the month Abe came to power beginning his campaign to revive the economy by convincing the Bank of Japan to aggressively print new money.
Japan's trade imbalance has widened to Y2.34tn last month from Y1.047tn in December. The huge trade gap shows how a weak yen driven down by the Bank of Japan's aggressive quantitative easing programme, is not the cure-all for Japan's woes that the BOJ and Japanese government had thought. The softer currency is driving up the price of imported energy, and the raw materials that go into consumer products.
Asia's major bourses fell into the red on Monday due to extremely disappointing economic data from China and Japan. Markets in Greater China fell after trade data over the weekend showed Chinese exports fell 18 per cent in February year-on-year. The CSI fell by 3.55% to its lowest level since 2009. The People's Bank of China cut the daily reference rate of the renminbi by an unusually wide 0.18 per cent. The currency weakened as much as 0.49 per cent against the dollar.
French Industrial production index – January 2014
In January 2014, manufacturing output increased by 0.7%, after having remained stable in December 2013. On the opposite, output decreased slightly in industrial production as a whole (–0.2%, after –0.6% in December 2013). During the last three months, manufacturing output improved moderately (+0.4%)… During the last three months (q-o-q), output improved moderately in the manufacturing sector (+0.4%), as well as in industry as a whole (+0.3%). Output rose in other manufacturing (+0.4%), in the manufacture of electrical and electronic equipment; machine equipment (+0.6%), and in the manufacture of food products and beverages (+0.2%).
Global Debt Exceeds $100 Trillion as Governments Binge, BIS Says
The amount of debt globally has risen to $100 trillion since the first signs of the financial crisis as governments borrowed to pull their economies out of recession and companies took advantage of record low interest rates, according to the Bank for International Settlements.
The $30 trillion increase from $70 trillion between mid-2007 and mid-2013 compares with a $3.86 trillion decline in the value of equities to $53.8 trillion in the same period. The jump in debt as measured by the Basel, Switzerland-based BIS in its quarterly review, is almost twice the U.S.'s gross domestic product over the same period.
Japan's Economy Expands Less Than Initially Estimated in 4Q
Japan's economy expanded less than estimated in the fourth quarter and the current-account deficit widened to a record in January, highlighting risks to Abenomics as a sales-tax increase looms. Gross domestic product grew an annualized 0.7 percent from the previous quarter, the Cabinet Office said today in Tokyo, less than a preliminary estimate of 1 percent and a 0.9 percent median forecast in a Bloomberg News survey of 20 economists. The current-account deficit widened to 1.59 trillion yen ($15.4 billion), a record in data back to 1985.
Market snapshot at 9:15 am UK time
The ASX 200 closed up 0.07%, the CSI 300 down 3.55%, the Hang Seng was down 1.90%, with the Nikkei down 0.13%. In Europe the bourses have opened mixed; euro STOXX up 0.29%, DAX down 0.30%, CAC up 0.42% and the FTSE down 0.09%. The doji equity index future is down 0.16%, SPX future down 0.22%, NASDAQ future down 0.13%. NYMEX WTI oil is down 1.18% at $101.37 per barrel, with NYMEX nat gas down 0.97% at $4.57 per therm. COMEX gold is down 0.31% at $1334.20 per ounce, with silver down 0.73% at $20.78 per ounce.
Forex focus
The yen added 0.3 percent to 103 per dollar early in London from March 7th, when it completed a 1.4 percent weekly decline. It gained 0.2 percent to 142.98 per euro. The 18-nation euro was at $1.3880 from $1.3875 after touching $1.3915 on March 7th, its strongest level since October 2011. The yen climbed versus all of its 16 major counterparts as the biggest drop in Chinese exports since 2009 and continuing tension in Ukraine's Crimean peninsula drove demand for Japan's haven assets.
Australia's dollar fell 0.7 percent to 93.03 yen after touching 94.48 on March 7th, the most since Nov. 20. It weakened 0.5 percent to 90.24 U.S. cents. New Zealand's currency lost 0.3 percent versus its Japanese peer to 87.18 yen, while the Canadian dollar slid 0.5 percent to 92.69.
Bonds briefing
U.S. 10-year yields fell two basis points, or 0.02 percentage point, to 2.77 percent early in London. The 2.75 percent security due February 2024 climbed 6/32, or $1.88 per $1,000 face amount, to 99 27/32. The yield advanced to 2.82 percent on March 7th, the highest level since Jan. 23rd. It was 113 basis points more than 10-year German bunds last week, the most in seven years.
Japan's 10-year borrowing cost was unchanged at 0.625 percent, matching a one-month high. Australia's climbed for a fifth day to 4.21 percent. Treasuries rose for the first time in five days as yields at a six-week high combined with unrest in Ukraine to drive demand for U.S. debt.

« Swing-trend trading analysis for the week beginning March 9th Markets sell off moderately then recover as yen rises versus all of its major peers »