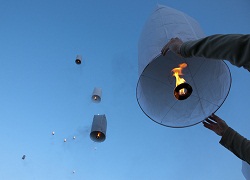 According to the latest COT report currency speculators are still bearish yen, a position reflected in yen falling versus the majority of its major pairs in the overnight trading session. In early news Germany's trade balance was published, as expected it revealed a significant increase, with Germany exporting goods to the value of €99.1 billion in October.
Swiss retail numbers failed to achieve the estimate predicted in the data released this morning; retail sales fell to 1.2% from the 1.7% previously estimated. Swiss unemployment came in at the expectation level, 3.2%.
The European Sentix consumer survey came in at 8, significantly down from the reading of 9.3 the previous month. It's a leading indicator of economic health – investors and analysts are highly informed by virtue of their job, and changes in their sentiment can be an early signal of future economic activity. It's a survey of about 2,800 investors and analysts which asks respondents to rate the relative 6-month economic outlook for the Eurozone.
Chinese inflation data has improved significantly down from 3.5% to 3% annually which should allow the Chinese govt. enough room to implement many of its extended policies. Meanwhile in Japan the GDP estimate shrunk down to 1.1%, from the previous month's figure of 1.9%, in a counter intuitive move the Nikkei jumped on the news with speculators and investors expecting more BOJ stimulation in the form of QE as a consequence.

Cypriot finance minister: capital controls could be abolished in the spring

Cyprus's finance minister has suggested that the country's punishing capital controls could finally be lifted in spring 2014, a year after the restrictions were imposed as part of its overall bailout package agreed with the troika of lenders.
COT report
Futures traders increased bets the yen will decline versus the dollar, figures from the Commodity Futures Trading Commission released last Friday have revealed. The difference in the number of wagers by hedge funds and other large speculators on a decline in the yen, compared with those on a gain (net shorts), was 133,383 on Dec. 3rd, the most since July 2007, and compared with bearish bets of 123,202 a week earlier.
German exports in October 2013: +0.6% on October 2012
Germany exported goods to the value of 99.1 billion euros and imported goods to the value of 81.2 billion euros in October 2013. Based on provisional data, the Federal Statistical Office (Destatis) reports German exports increasing by 0.6% and imports decreasing by 1.6% in October 2013 on October 2012. Exports increased by 0.2% and imports by 2.9% compared with September 2013. The foreign trade balance showed a surplus of 17.9 billion euros in October 2013.
Chinese inflation slows
Chinese inflation slowed in November due to a drop in food prices giving the government more room to push ahead with financial reforms. The consumer price index rose 3 per cent year-on-year, down from its 3.2 per cent pace in October and below the official 3.5 per cent target for 2013.
Japan's GDP falls
Japanese Q3 growth has been revised down. An updated calculation showed economic output increased at an annualised rate of 1.1 per cent, compared with an initial estimate of 1.9 per cent announced in November.
Market snapshot at 10:00 am UK time
Markets across the Asia Pacific region were mixed as investors weighed up a series of data releases. In Japan, Friday's news that the US economy added 203,000 jobs in November outweighed disappointing gross domestic product revisions. Tokyo's Nikkei 225 index is up 2.29 per cent, the best session in over than two weeks. The ASX 200 closed down 0.80%, the CSI down 0.06%, Hang Seng up 0.29%.
Early into the European session STOXX index is down 0.07%, CAC down 0.45%, DAX up 0.30%, UK FTSE down 0.08%. Looking towards the USA open the DJIA equity index future is up 0.06%, SPX future up 0.07% and NASDAQ future up 0.17%.
NYMEX WTI oil is up 0.15% at $97.80 per barrel, NYMEX nat gas is up 1.51% at $4.28 per therm. COMEX gold is up 0.14% at $1230.10 per ounce with silver up 0.14% at $19.55 per ounce.
Forex focus
The dollar added 0.2 percent to 103.13 yen early London time. It touched 103.38 on Dec. 3rd, the highest level seen since May 23rd. The greenback was little changed at $1.3707 per euro. The euro rose 0.2 percent to 141.37 yen after touching 141.55, the strongest since October 2008. The dollar remained higher versus yen before regional Federal Reserve presidents speak amid speculation the U.S. central bank will consider reducing monetary stimulus next week.
The Australian currency fell 0.2 percent 90.84 U.S. cents late in Sydney after gaining 0.8 percent in the previous two sessions. It was little changed at 93.61 yen and fell to a five-year low of NZ$1.0961 versus the kiwi. New Zealand's currency was little changed at 82.86 U.S. cents and climbed 0.2 percent to 85.38 yen. Australia's dollar halted a two-day gain versus the U.S. currency on prospects the local economy will lag an improvement in U.S. growth, damping demand for the South Pacific nation's assets.
The pound traded at $1.6365 early in London time after climbing to $1.6443 on Dec. 2nd, the highest since August 2011. The U.K. currency was at 83.71 pence per euro. The pound has gained 5.6 percent over the past six months, the best performer of 10 developed-nation currencies tracked by Bloomberg Correlation-Weighted Indices amid speculation a strengthening economy will prompt the Bank of England to increase borrowing costs. The euro has appreciated 3.9 percent, while the dollar has fallen by 0.2 percent.
Bonds
Germany's 10-year bund yield was at 1.84 percent early London time after rising to 1.89 percent on Dec. 6th the highest since Oct. 17th. The price of the 2 percent bond maturing in August 2023 was 101.375. A basis point is 0.01 percentage point.
U.K. government bonds handed investors a loss of 3.8 percent this year through Dec. 6th, German securities have fallen 1.8 percent and U.S. Treasuries have declined 2.8 percent.
« Trend trading analysis beginning Sunday December 8th Greece experiencing record levels of deflation, Germany's industrial output in surprise fall again, China's yuan reaches twenty year high as the loonie falls to a 3 year low »