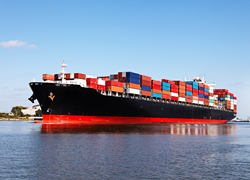 Despite the figures for China's growth coming in line with expectations the data published by the national bureau of statistics wasn't all good. The GDP readings keep China on track to achieve the government's 2013 growth target of 7.5%, stronger than other major economies, but it's still the worst performance for the country in 23 years.
In other Chinese data figures released on Friday, factory output in September rose 10.2% from a year earlier, slightly above expectations of 10.1% and slowing down from August's annual pace of 10.4%. Retail sales rose 13.3% from a year earlier, slightly below expectations for an increase of 13.5%.
Fixed asset investment rose in the first nine months of 2013 by 20.2% compared with a year earlier. Analysts had expected a rise of 20.3%. Real estate investment increased 19.7% in the first nine months of the year compared with a year earlier, picking up slightly from 19.3% in the first eight months.
The slowdown of China's economic miracle was underscored last week when data showed September's exports fell 0.3% from a year earlier, in stark contrast to expectations for a 6% rise.
Quarterly UK gross mortgage lending up 32% on last year
Gross mortgage lending held steady in September and was an estimated £16.2 billion, according to the Council of Mortgage Lenders. This is only a slight change to August's gross lending total of £16.4 billion and is 41% higher than September last year (£11.5 billion). Gross lending for the third quarter of 2013 was an estimated £49.3 billion. This represents a 17.6% increase on the second quarter of 2013 and a 32% increase on the third quarter of last year. This is the highest lending amount by quarter since quarter three of 2008. But the figure is still some distance short from the circa £29 bn recorded at the peak of the house price boom in the UK in 2007.
Market snapshot at 10:15 am UK time
In the overnight Asian session the Nikkei closed down 0.17%, the Hang Seng closed up 1.6%, the CSI 300 closed up 0.53%. The ASX 200 closed up 0.73%.  European markets are mainly positive STOXX up 0.11%, FTSE up 0.25%, CAC up 0.30%, DAX up 0.04%. The Athens exchange is up the most on the day by 1.07%.
ICE WTI oil is down 0.06%, very close to the $100 dollar per barrel level at $100.62 per barrel. NYMEX natural is flat at $3.72 per therm. COMEX gold is down 0.49% at $1316. 70 per ounce, with silver down 0.17% at $21.92 per ounce.
Equity index futures are suggesting that the USA markets will rise moderately upon open; the DJIA equity index future is up.13%, the SPX is up 0.13%, NASDAQ up 0.44%.
Forex focus
We don't often cover the yuan/renminbi (RMB) in our focus on FX, however, it's been a very topical subject of late and the yuan has touched a 20-year high due to data showing China's economic expansion accelerated in the third quarter. The People's Bank of China boosted the currency's daily fixing by 0.1 percent to 6.1372 per dollar, the strongest since a peg to the greenback ended in 2005. Gross domestic product rose 7.8 percent in the three months through September, from 7.5 percent in the previous quarter.
The dollar was little changed at $1.3690 per euro early in London after reaching $1.3692, the weakest since Feb. 1st. It has dropped 1.1 percent since Oct. 11, the most since the period ended Sept. 20. The U.S. currency was little changed at 97.98 yen. The euro climbed 0.2 percent to 134.13 yen after reaching 134.19, the strongest level since Sept. 23rd.
The U.S. Dollar Index, tracking the U.S. currency versus its 10 other major currencies, was little changed at 1,002.39, after falling to 1,002.08, the lowest since February. The gauge has dropped 1 percent this week. The dollar was set for its biggest weekly drop versus the euro in a month as Federal Reserve officials signal a delay in reducing stimulus before data next week economists said will show home sales fell in September.
Asian currencies had a third weekly gain, led by South Korea's won, on optimism the Federal Reserve will delay any reduction in stimulus after a budget impasse threatened the world's largest economy. The won strengthened 0.9 percent in the past five days to 1,062.22 per dollar in Seoul. Thailand's baht gained 0.8 percent to 31.05, Malaysia's ringgit climbed 0.7 percent to 3.1553, while Indonesia's rupiah rose 0.5 percent to 11,310. The yuan gained 0.39 percent to 6.0968, its best week in a year.
Bonds
The yield on 10-year gilts fell three basis points, or 0.03 percentage point, to 2.71 percent in the London session after reaching 2.70 percent, the lowest level since Oct. 10th. The 2.25 percent bond maturing in Sept. 2023 rose 0.29, or 2.90 pounds per 1,000-pound ($1,619) face amount, to 96.02. U.K. gilts rose for a second day with Treasuries amid speculation the partial U.S. government shutdown slowed economic growth and will prompt the Federal Reserve to maintain its asset-buying stimulus programme.
« What's your 'favourite' indicator and why? And why those who say they only use price action are missing other critical information.. Swing and trend reading analysis for the week beginning Sunday October 20th »