Is the USA experiencing another bubble in housing?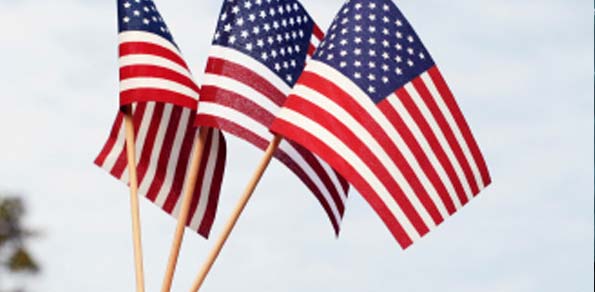 It's generally accepted wisdom that for a failed financial phenomena to return it has to 'hide' for a generation or more, quite simply we need to forget the mistakes of the past. However, we may be witnessing a return of housing speculation in America after it's remained hidden for less than eight years…
There are times as a market analyst when you genuinely scratch your head as you watch certain market phenomena developing. Most of our readers will be aware of the housing bubble in the USA pre the 2007/2008 market crash, many market commentators actually place the blame of that financial crash at the feet of financial 'engineers' who created the MBS market – mortgage backed securities. Investment banks bought the securitized housing debt, at increasing values, until values had nowhere else to go, but south.
We learned today, as USA house builders revealed their latest data, that house builders are actually selling property off 'spec sheets'. In American parlance that means before a shovel has been placed in the ground. Now in any other time, a time when the USA economy was entering a new cycle of growth, this news would be welcomed; new houses for two income families in 'white picket fence' land in the USA, what's not to like? Especially when you consider how house building can stimulate an economy.
Almost 36 percent of all U.S. new homes sold in May weren't yet under construction, close to a seven-year high and signaling sustained strength in homebuilding as companies try to catch up. That in turn will trigger purchases of everything from cement and lumber to furniture and appliances, bolstering hiring and economic growth…
However, you don't have to be an undercover journalist, with an obsession for a good story, to begin question the logic and origins of this recent housing boom.
Foreclosures
Before the housing market collapse in 2007/2008 the average foreclosure number each month was circa 21,000. In April 2013 the foreclosure rate was 52,000 and this in a sympathetic environment were lenders will go to extreme lengths to keep owners in their homes. The previous month of March the foreclosure rate was 62,000, so April was actually considered a 'good' month. There have been approximately 4.4 million foreclosures since 2008 and currently there are approx. 1.1 million homes in the USA in some state of foreclosure. But there's another issue that needs exposing, it's termed the shadow REO 'market' – real estate owned property.
Up to 90% of repossessed property is currently being held off the market.
The total gross number of foreclosures held off the market is difficult to put a definitive number on, but it's considerable. As many as 90 percent of REOs are withheld from sale, according to estimates recently provided to AOL Real Estate by two analytics firms. It's a result of lenders' fears that flooding the market with foreclosed homes could wreak havoc on their balance sheets and present a danger to the housing market as a whole.
Open a FREE Forex Demo Account Now To Practice
Forex Trading In A Real-live Trading & No-risk Environment!
Analytics firm CoreLogic provide an estimate, suggesting that just 10 percent of all REOs in the country are listed by their owners, which include mortgage giants Fannie Mae and Freddie Mac as well as the Federal Housing Administration. As of April 2012, 390,000 repossessed homes sat in limbo on Fannie and Freddie's books, while about 39,000 were actually listed for sale. And we haven't even begun to ask and address the questions of how many vacant properties exist in the USA, some analysts put the number at 13 million.
So to re-cap, we have a position were house sales are increasing in the USA, house builders are selling off plan, major lenders sit on foreclosed homes for fear of affecting current prices, the current foreclosure rate is printing at over 100% of the rate pre the housing crash (despite record low base rates and sympathetic lenders) and perhaps up to 13 million properties are vacant at any one time. Only in America…
Oh and just one more thing, homelessness. In the USA there are more than 630,000 homeless and by homeless the USA census bureau class that as sleeping rough or in a shelter. The total overall number of homeless in the USA is estimated at 3.5 million.
As to where this latest bubble in property will feature in the league table of financial follies we've witnessed over recent years, is anyone's guess. However, what is certain is that the mainstream media are busily pumping the next housing boom, it sells adverts and a feel good factor, unless you're one of the fifty million Americans, or twenty million families currently surviving on the food stamps initiative, or part of the hidden 3.5 million homeless.
Market round up
The S&P 500 slipped 0.1 percent to 1,614.08 in New York, after rising as much as 0.6 percent earlier in the session. The Dow Jones Industrial Average dropped 42.55 points, or 0.3 percent, to 14,932.41. More than 6.1 billion shares traded hands on U.S. exchanges today, 6.9 percent below the three-month average.
The Chicago Board Options Exchange Volatility Index, or as it's often referred to as "the VIX", added 0.4 percent on Tuesday to 16.44. This equity volatility gauge, which moves in the opposite direction as the S&P 500 about 80 percent of the time, reached a six-year low in March and has since surged 45 percent.
Data tomorrow from ADP may indicate American companies increased employment in June. Employers in the U.S. may have created 165,000 jobs in June, almost the same as in the prior month, according to the median forecast of economists in a Bloomberg survey ahead of July 5 figures from the Labor Department. The unemployment rate probably fell to 7.5 percent, matching April's four-year low.
Commodities
Comex gold finished down 1.11% on the day at 1241. Silver finished down 1.34% at 19.34. ICE Brent crude finished up 0.91% at 103.94, whilst WTI crude finished1.67% at 99.63 dollars per barrel. Copper on the Comex exchange closed up 0.41%.
Forex focus
The Canadian dollar fell to a 20-month low versus the greenback as U.S. manufacturing picked up in May, adding evidence that a strengthening U.S. economy is outpacing its neighbour. The currency weakened after a report on June 28th showed Canada's economy slowed in April, with 0.1 percent growth domestic product growth from 0.2 percent the previous month. The loonie, as the Canadian dollar is known, fell 0.5 percent to C$1.0544 per U.S. dollar at 5 p.m. in Toronto, reaching the weakest level since Oct. 4, 2011. One loonie currently buys 94.84 U.S. cents.
Discover Your Potential With a FREE Practice Account & No Risk
Click To Claim Your Account Now!
The pound erased its earlier advance versus the euro and was little changed at 85.87 pence at 12:39 p.m. London time. Earlier it strengthened as much as 0.2 percent to 85.65 pence. Sterling dropped 0.3 percent to $1.5167.
The dollar climbed to the highest in almost a month versus the yen as signs of improvement in the U.S. economy buoyed speculation the Federal Reserve will start scaling back asset purchases this year. The dollar was little changed at 99.67 yen as of 9:07 a.m. in London after reaching 99.91 yen, the most since June 5. In the New York session USD/JPY breached the important psyche level of 100.00.
The U.S. currency was at $1.3058 per euro. It touched $1.2985 on June 26, the strongest level since June 3rd. Europe's 17 nation shared currency was little changed at 130.17 yen after climbing to 130.64, the highest level witnessed since June 11th. The Australian dollar dropped 0.5 percent to 91.92 U.S. cents.
Fundamental policy and news events that could affect trader sentiment on July 3rd 2013
Markit economics will print their latest report on the UK's service PMI. In a service driven economy such as the UK this survey ranks as high impact. Analysts are expecting a negligible fall from 54.9 to 54.6.
At, or shortly before the New York open, the ADP jobs report is published. The anticipation is for an increase of 161k from 135k the previous month. Both trade balances for the USA and Canada are printed in the New York session, the trade balance for the USA is predicted to remain static at -40.3 bn. Crude oil inventories are published for the USA, together with the ISM non manufacturing survey.
« Mind The Gap, Mid Session London Update Pre The New York Open… Mind The Gap, Our Mid Morning London Session Update Whilst We Anticipate The New York Open… »