No Va Va Voom To Greece's Recovery As China Set To Overtake The USA In Energy Demand By 2015…
There's been mixed news regarding Greece over recent days. Firstly the good news; we recently learned that tourism has increased in Greece versus this time last year. Tourism receipts in Greece have risen by 21% to €1.59bn in June compared with June 2012. Tourism receipts in the first half of the year overall were up 18% at €3.32bn according to the Bank of Greece.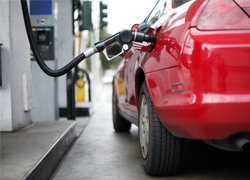 Holidays as well as a smaller trade gap, helped raise the country's current account balance to a surplus of €663m in June from €73.1m in the same month last year. However, luxury items are not in demand in the domestic economy. The only Ferrari dealership in Greece has sold one car in the past two years…
The collapse of the car market in Greece has become an example of hardship as Greeks continue to endure their austerity 'medicine'. Four years into the debt crisis, new vehicles registered with the transport ministry (up to July 2013) have dropped by over than 75% compared with 2008 according to the Greek Association of Motor Vehicle Importers Representatives (AMVIR).
Before the debt crisis state revenues from cars soared as Greece's car market accounted for a massive 12% of its GDP. But in the first six months of 2013, only 30,364 passenger cars were registered, compared to the average of 125,340 over the past decade. With GDP down by more than 20% since 2008, the largest drop by an advanced western economy since the Great Depression of the 1930s, luxury car sales have imploded.
Greece will be back in the mainstream financial news over the next few days as the ECB roadshow arrives in Athens once again to test Greece's overall compliance and its progress with its austerity measures. Joerg Asmussen, a member of the executive board of the European Central Bank, visits Greece on Wednesday to discuss the country's progress. His visit comes amid speculation that Greece may need further funds to meet its budget targets ahead of a trip to Athens by the troika of international lenders in Autumn.
His timing is perfect given that German Finance Minister Wolfgang Schaeuble stated on Tuesday that Greece will need a new aid program to reach its debt sustainability targets, while ruling out another debt cut. Schaeuble said;
"There will have to be a programme for Greece once again. That's been said a long time ago. The public, the Bundestag have always been told. The Greeks need until 2020 until they have re-established debt sustainability according to the calculations we made then and they weren't overly pessimistic. We will have to help them again so that they don't have to pay such high interest rates for this maturity."
China is one country where the sales of luxury cars isn't an issue, but energy supply and demand may be…
Premium car sales in China could surpass the USA as early as 2016 and equal that of Western Europe by 2020, demand will be 'driven' by the rising incomes in the world's second-largest economy, according to consultancy firm McKinsey & Co.
Demand for luxury vehicles in China is expected to more than double by 2020 to 3 million from the 1.25 million cars sold in 2012, outpacing the total market, McKinsey said in a report released earlier this year. Deliveries of luxury autos will probably reach 2.25 million by 2016, according to McKinsey's estimates.
All those cars will need fuel and here's the really interesting news; according to recent data China will finally overtake the USA in energy consumption in 2015 according to energy and metals consultancy Wood Mackenzie.
Wood Mackenzie reports that China's demand for energy has been rising strongly as a result of its economic growth, with a lack of domestic oil resources to meet that demand.
"In Wood Mackenzie's current forecast, China's crude oil import volumes surpass the US post-2015. China faces the risk of becoming similar to the United States of old with oil import costs rising along with increasing dependency on OPEC.

The US is adjusting to its 'new normal'. Recent years of weak to declining US oil demand coupled with increasing domestic crude oil production and oil product exports has and will continue to facilitate a precipitous downward trend in crude oil imports and a precipitous decline in net oil imports. Unlike China, US import costs are falling, as is its dependency on non-North American crude."
China is on course to spend $500bn on crude oil imports by 2020, outpacing the predicted peak US spend on oil imports of $335bn according to Wood Mackenzie.  They predict US crude oil imports will fall to around $160bn over the same period, as US output from shale resources replaces imports from the Middle East and Africa.
With the USA accounting for 5% of the globe's population, but using 25% of the globe's energy supply, the thought of China matching the USA energy use per capita is a terrifying thought. We can only hope that the USA claims, with regards to energy dependence, proves sustainable.
« Mind The Gap; mid morning London session update before New York opens. Morning Roll Call »