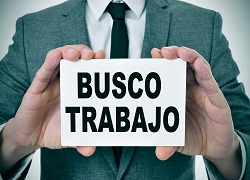 From Spain there was good news published this morning regarding the unemployment rate with a reading showing that unemployment fell by 239,773 in the last year. This is the best performance of registered unemployed in March since 2006.
From the UK we had the news that UK house price rises had moderated slightly in March but were still up over 9.5% on the year. In news that will fuel concerns of a price bubble in the capital, Nationwide building society said the average price of a London home had increased by 18% over the year and by 5.3% in the past three months alone, and at £362,699 was now more than twice the figure for the rest of the UK.
Asian stocks joined a global rally following gains on Wall Street, where stocks notched record highs to begin the first quarter. The Japanese yen weakened 0.2 per cent to Y103.8 against the US dollar, its fifth straight fall, reinforcing investors' preference for risky assets over havens.
China's overnight money-market rate climbed for a seventh day, the longest stretch in five months, after the central bank drained more cash from the financial system. The overnight repurchase rate, a gauge of funding availability among banks, climbed eight basis points, or 0.08 percentage points, to 2.94 percent.
Japanese companies are pessimistic that the Bank of Japan can hit its 2 per cent inflation target, suggesting that governor Haruhiko Kuroda may have to employ more monetary easing to demonstrate his determination to reach it; in a BoJ survey of 10,000 companies published on Wednesday respondents said that they expected prices to rise at 1.5 per cent one year from now.
A powerful earthquake struck off the northern coast of Chile, the world's largest copper producer, triggering landslides and a small tsunami, although the region appeared to have escaped casualties and copper mines reported no major damage. The price of copper traded in New York jumped as much as 6 cents per pound to $3.07 following the 8.2 magnitude earthquake.
Spanish Registered unemployment fell by 239,773 people in the last year
Registered unemployment in March has decreased by 16,620 people from the previous month and the total number of registered offices of the Public Employment Services unemployed stood at 4,795,866. This is the best performance of registered unemployed in March since 2006. In the past 5 years, the registered unemployment in March had grown by an average of 41,463 people. During the last twelve months registered unemployment has decreased 239,377 people. The annual rate, which in October stood at negative values ​​for the first time since May 2007, continues to fall to -4.75 % and accumulates a decline of more than 17.
UK House price growth moderates in March
There is little doubt that the recovery in the housing market is now firmly established, with activity levels picking up and house prices recording their fifteenth successive monthly increase in March. There are some tentative signs of moderation, with the monthly pace of price growth slowing to 0.4% in March down from 0.7% in February and 0.8% in January. Nevertheless, viewed in annual terms, price growth is continuing to run at a robust pace, with the price of a typical home 9.5% higher than in March 2013.
Australia Building Approvals
FEBRUARY KEY POINTS TOTAL DWELLING UNITS The trend estimate for total dwellings approved rose 0.7% in February and has risen for 26 months. The seasonally adjusted estimate for total dwellings approved fell 5.0% in February following a rise of 6.9% in the previous month. PRIVATE SECTOR HOUSES The trend estimate for private sector houses approved rose 1.9% in February and has risen for 14 months. The seasonally adjusted estimate for private sector houses fell 2.1% in February following a rise of 8.4% in the previous month.
Market snapshot at 10:00 am UK time
The ASX 200 closed up 0.26%, the Hang Seng up 0.35%, the CSI 300 up 0.81%, and the Nikkei up 1.04%. In Europe the bourses have opened up in positive territory with euro STOXX up 0.27%, CAC up 0.07%, DAX up 0.34%, and the UK FTSE up 0.15%. The DJIA equity index future is up 0.17%, SPX future up 0.17% and the NASDAQ future is up 0.29%.
NYMEX WTI oil is down 0.08% at $99.66 per barrel, NYMEX nat gas is down 0.51% at $4.25 per therm, COMEX gold is up 0.33% at $1284.20 per ounce, with silver up 0.82% at $19.85 per ounce.
Forex focus
The dollar strengthened 0.1 percent to 103.76 yen early in London after touching 103.94, the highest since Jan. 23rd. It climbed 0.5 percent to 85.96 cents per New Zealand dollar, set for the biggest gain since March 19th. The yen lost 0.2 percent to 143.29 per euro. Europe's shared currency added 0.1 percent to $1.3809 after rising 0.4 percent over the previous three days. The dollar rose to the highest level in more than two months against the yen before a private report today that may show stronger U.S. jobs growth.
Bonds briefing
Benchmark 10-year yields rose one basis point, or 0.01 percentage point, to 2.76 percent early in London. The 2.75 percent security due in February 2024 fell 3/32, or $0.94 per $1,000 face amount, to 99 7/8. Treasuries were the world's worst-performing government bonds over the past month on speculation the U.S. economy is improving enough for the Federal Reserve to raise interest rates next year.
Japan's 10-year borrowing cost increased one basis point to 0.625 percent. It slid 2 1/2 basis points yesterday, the biggest decline since January. Australia's rose four basis points to 4.17 percent, headed for the highest closing level in three weeks.

« How well we cope with our losses defines us as traders USA factory orders surge as ADP employment numbers come in close to expectations »